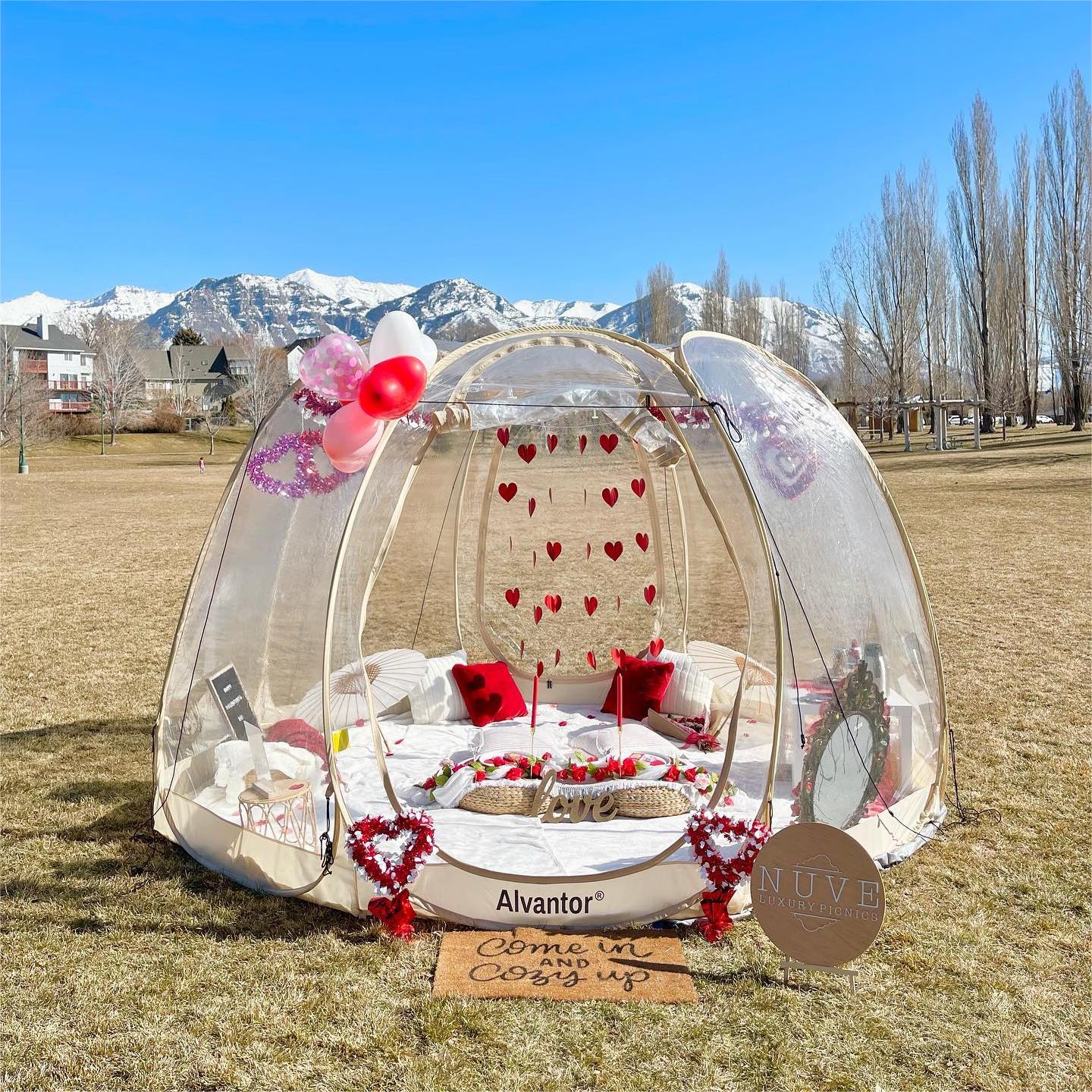 Clear Pop Up Bubble Tent
Imagination is your limit. The Bubble Tent is basically a transparent apartment that you could set up pretty much anywhere you desire all in the confines of a bubble. It allows you to view the stars while you slumber, and sleep closer to nature than you ever thought possible.
View Product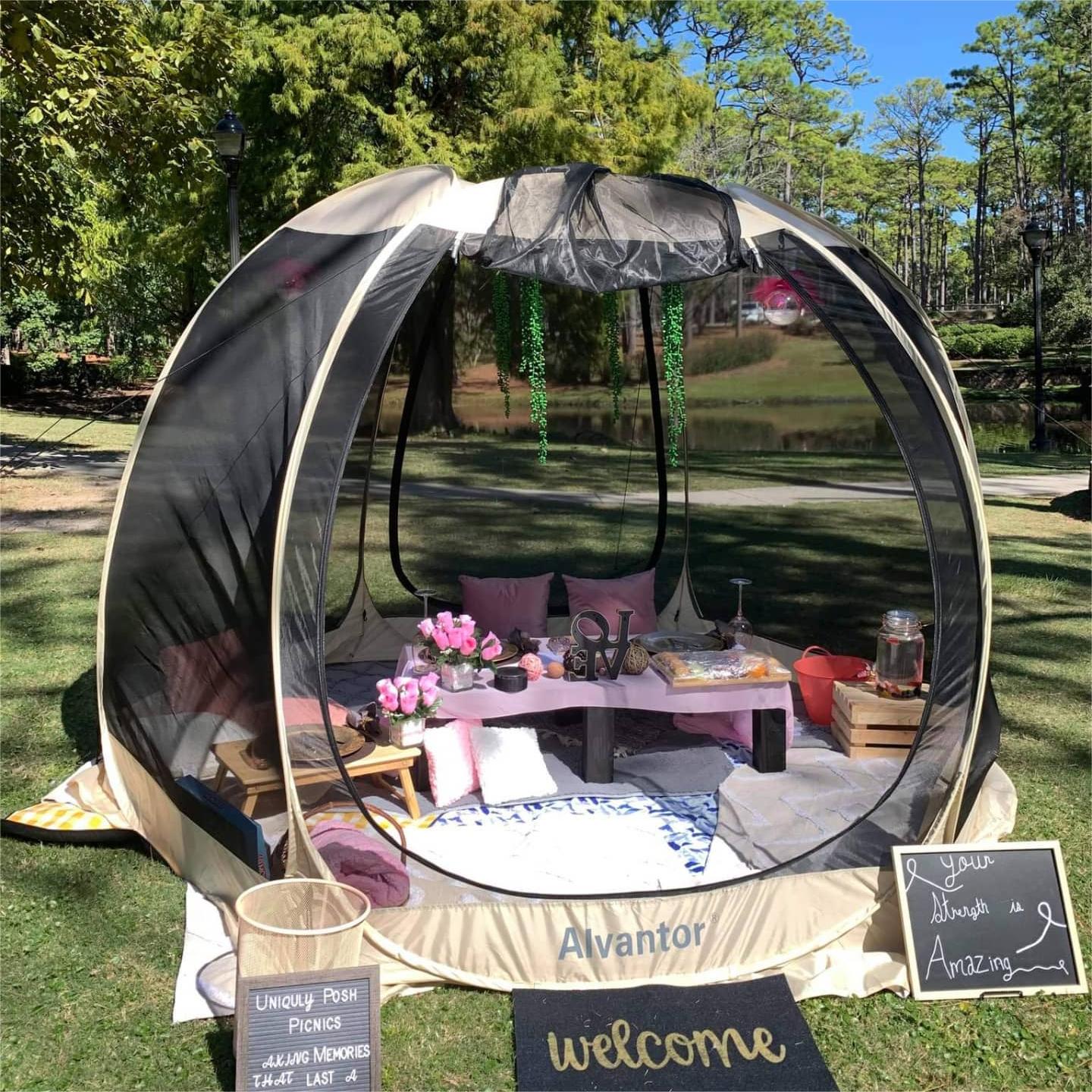 Bug Free Screen Room
During a camping the bugs are very annoying especially during the meal times, with Alvantor Screen House, the rest of your camping outing was enjoyable.
View Product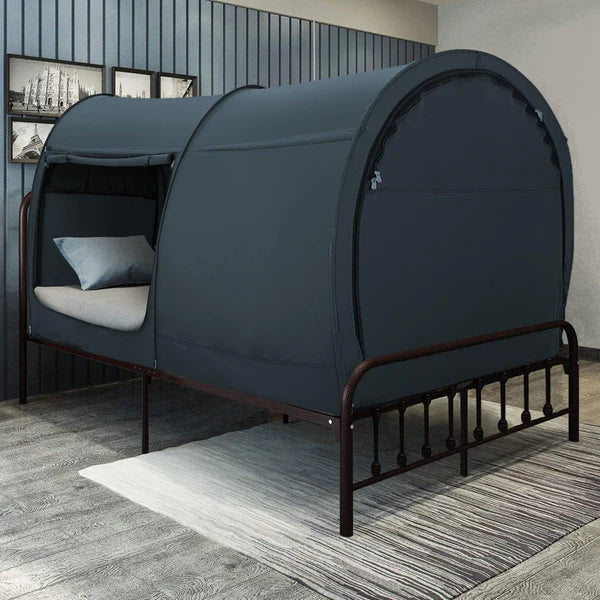 Privacy Bed Tent
Set Alvantor Bed Tent on top of your bed frame or box spring, or just on the floor, slip a mattress inside, and voila: your own cocoon.
Button text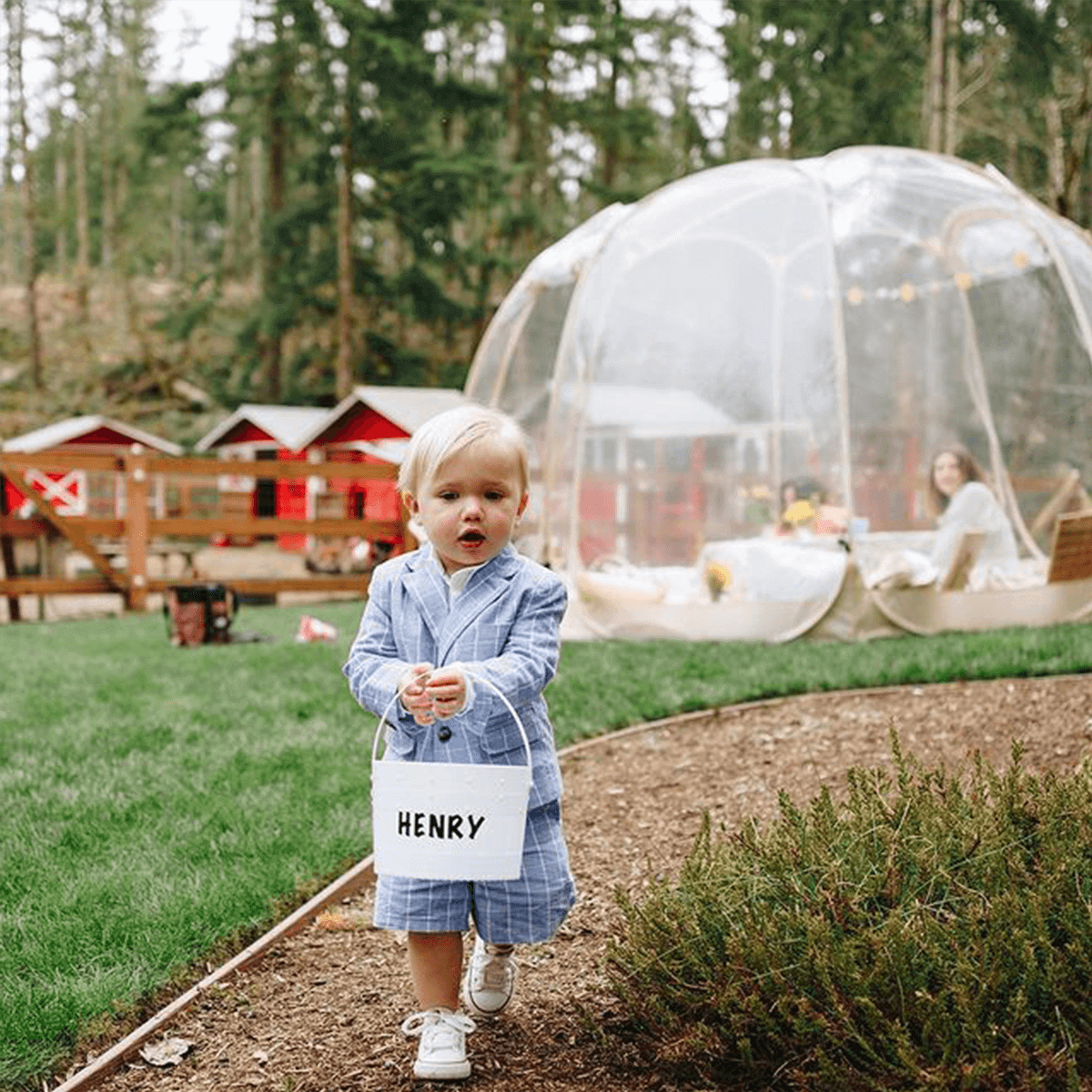 Great Camping Addition
This bubble tent was one of my most worth it purchases! This pop up tent is extremely sturdy and easy to use. My kids absolutely enjoy using it! You can use this gazebos for all sorts of activities, camping in your backyard, camping outdoors, and even a nice little picnic! What I love most about this tent that is offers plenty of room & has a privacy shade! So you will get all the privacy you deserve.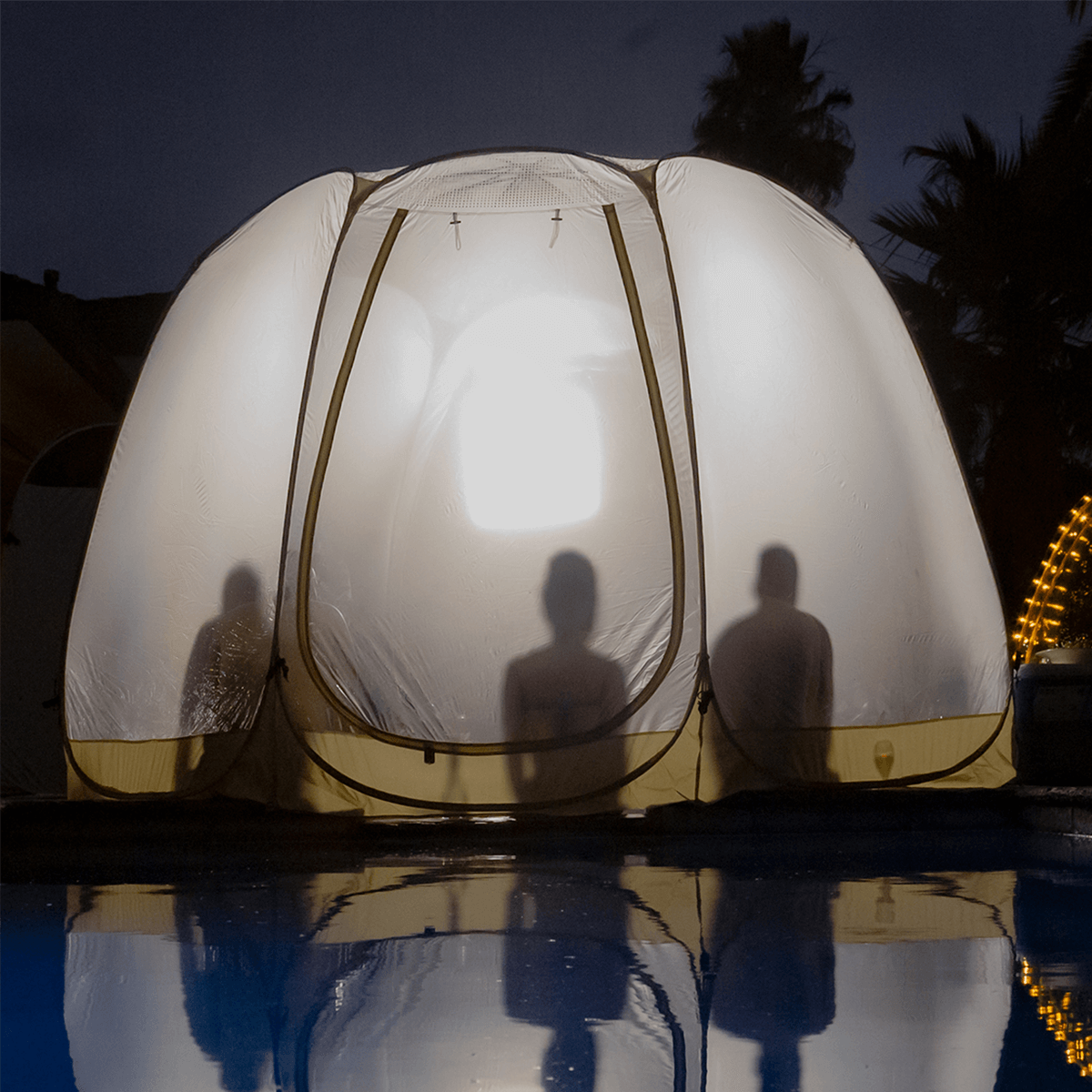 Extending Hot Tub Season
Absolutely awesome!!! We use it over the hot tub in the winter, take it to rainy sporting events, isolated family members during Covid Thanksgiving, take it camping, family gatherings, and ice fishing. Always get compliments especially now with covid since it can help keep you safe from others in public places.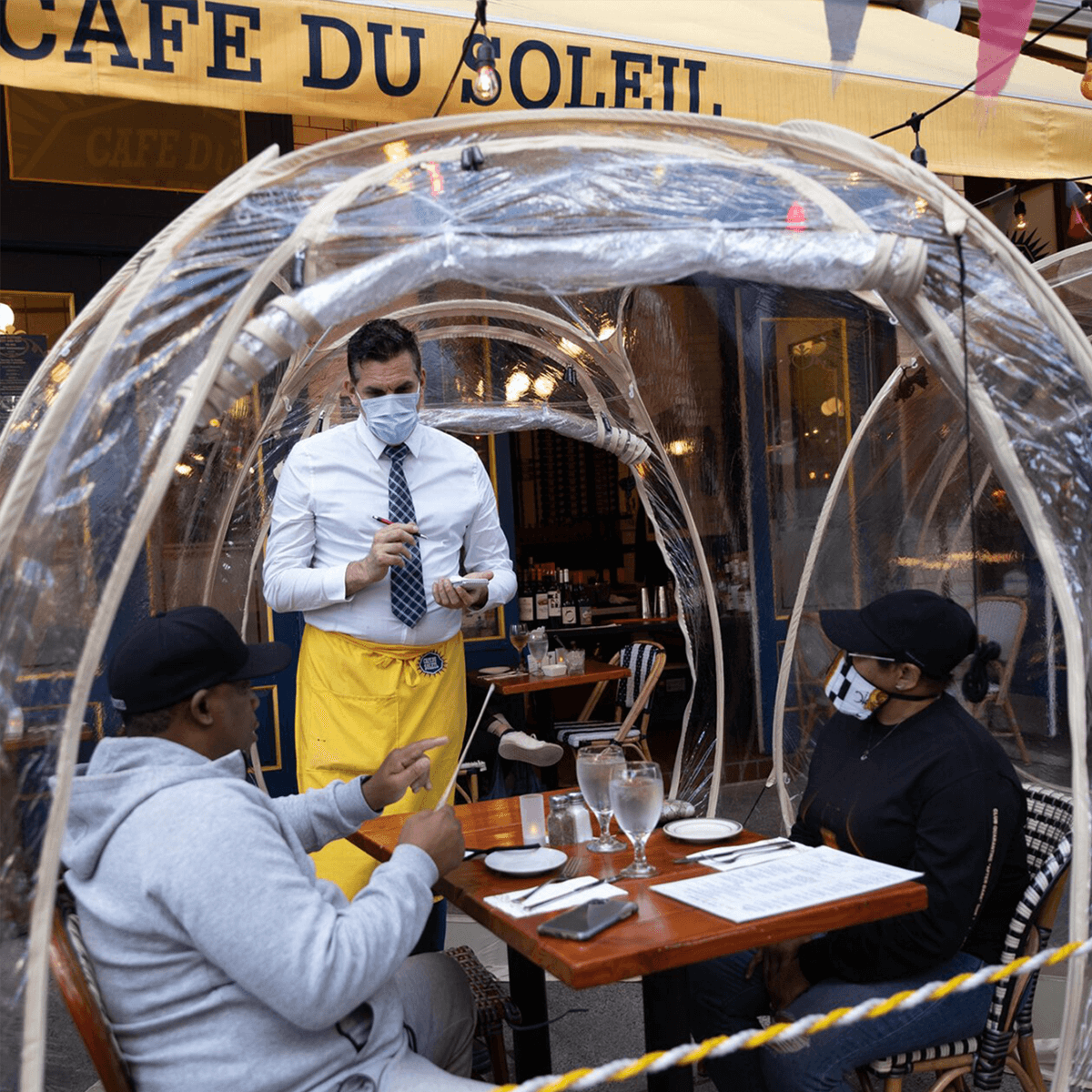 Outdoor Dining Room
My brothers and I own a bar restaurant. And with the pandemic we set these up out on the patio it is a great way for people to get out of the weather and feel comfortable socially distancing. Customers are excited about that are able to sit outside during the winter without freezing. By the way the tent were easy to set up and very durable.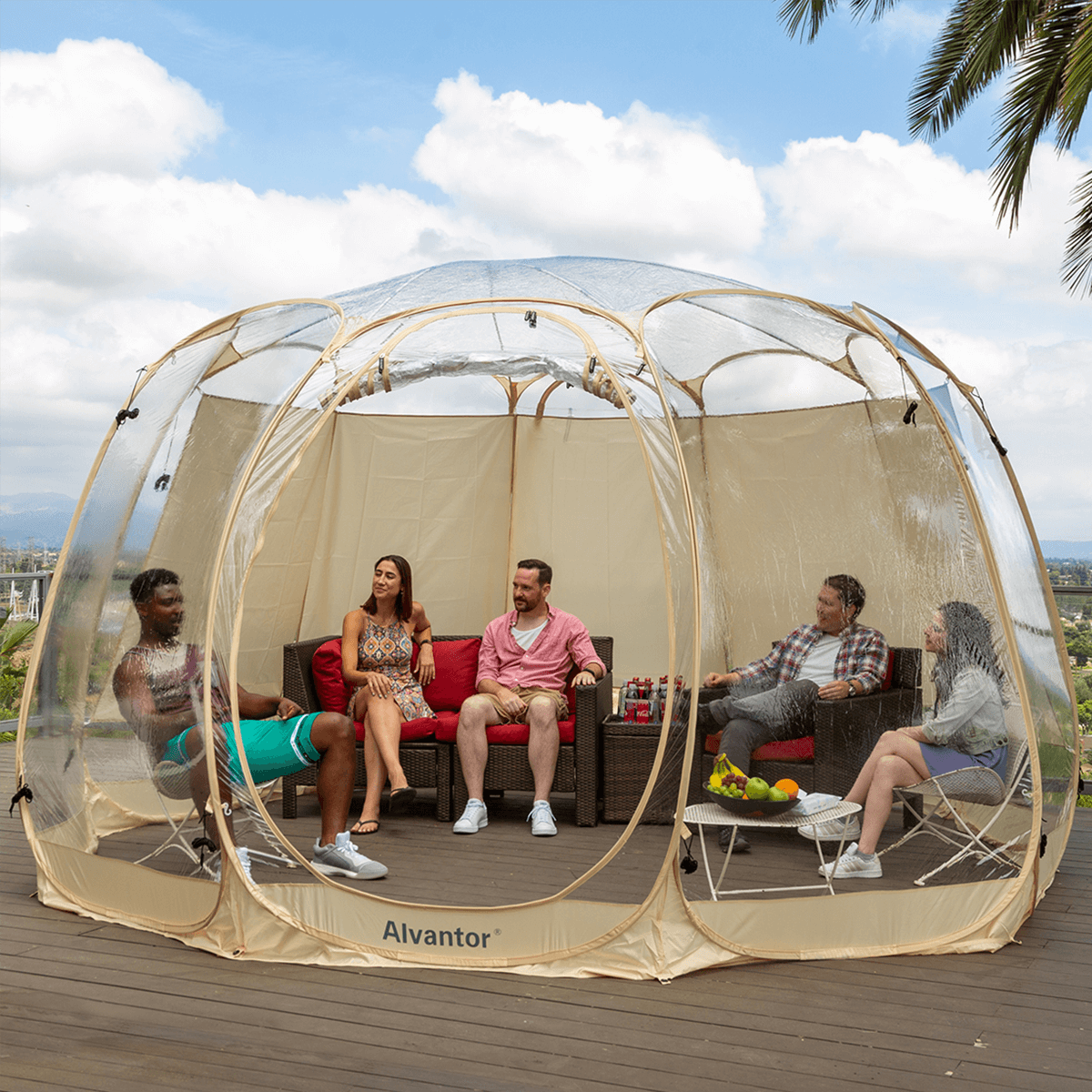 Family Event Tent
Me and my family absolutely love this product. We have used it all winter and we live in the Northeast. My kids love having friends over to hang out. Just blocking the wind makes a huge difference. We literally have our entire patio set inside the structure. Now that its warming up a bit the sun heats it up during the day to a nice comfortable temperature.