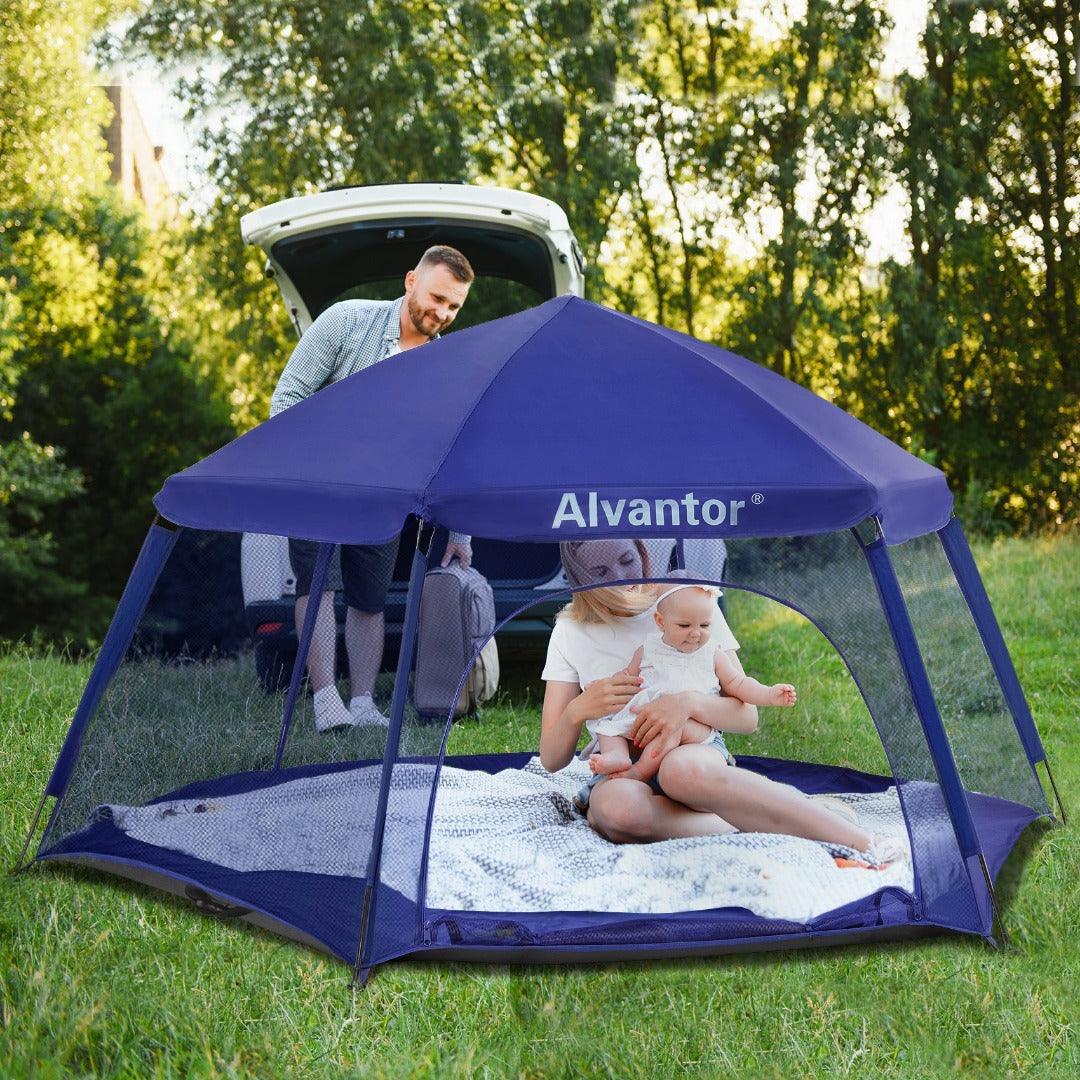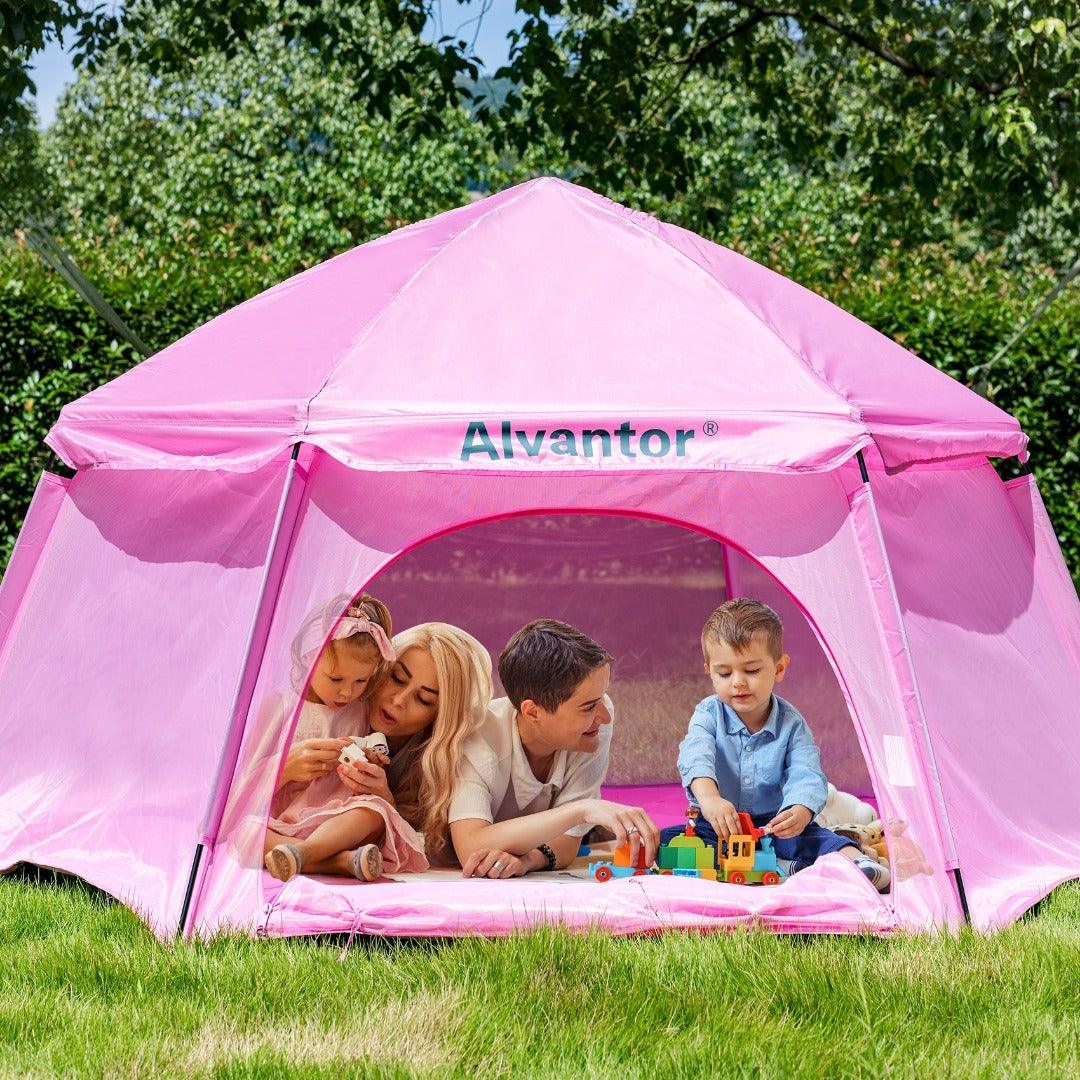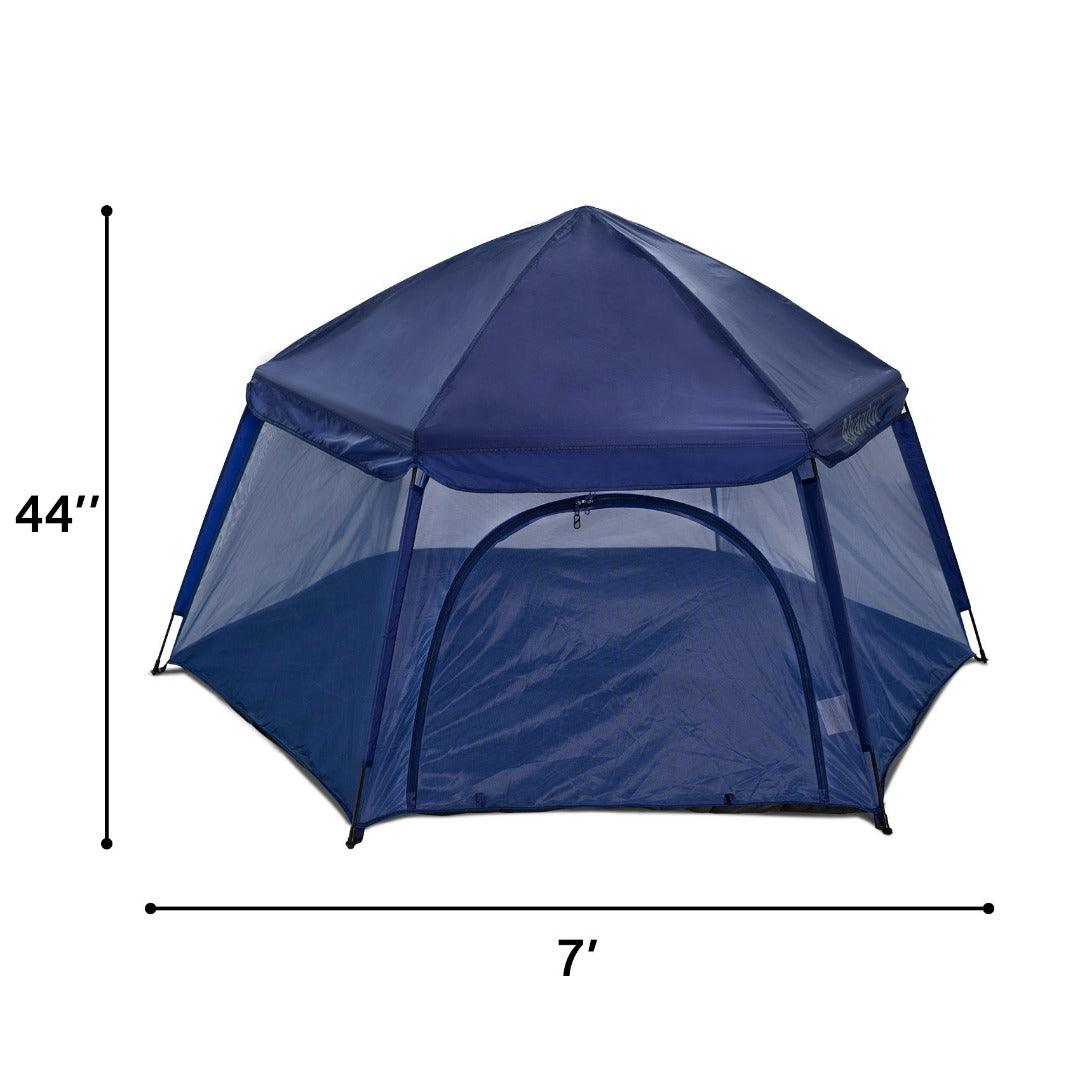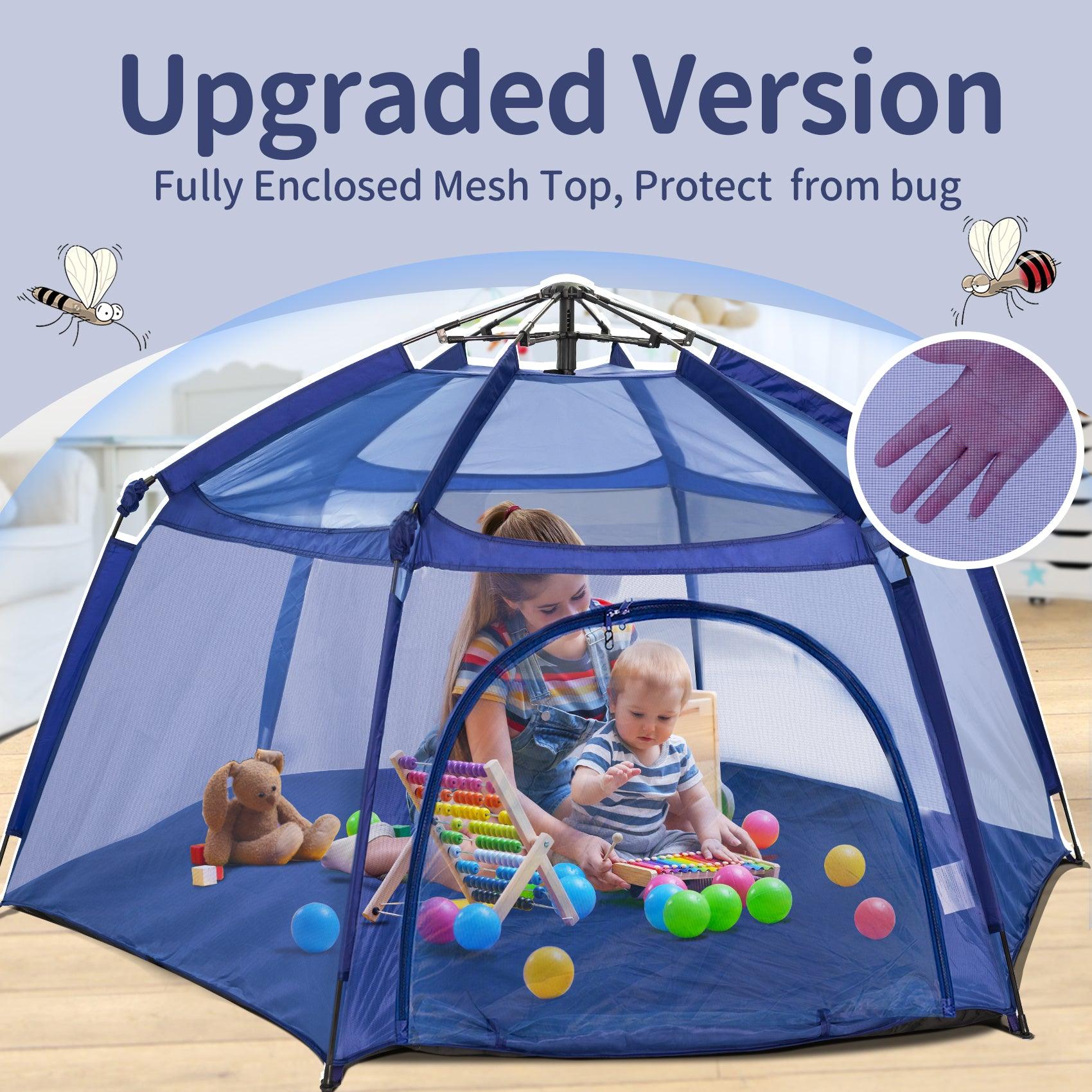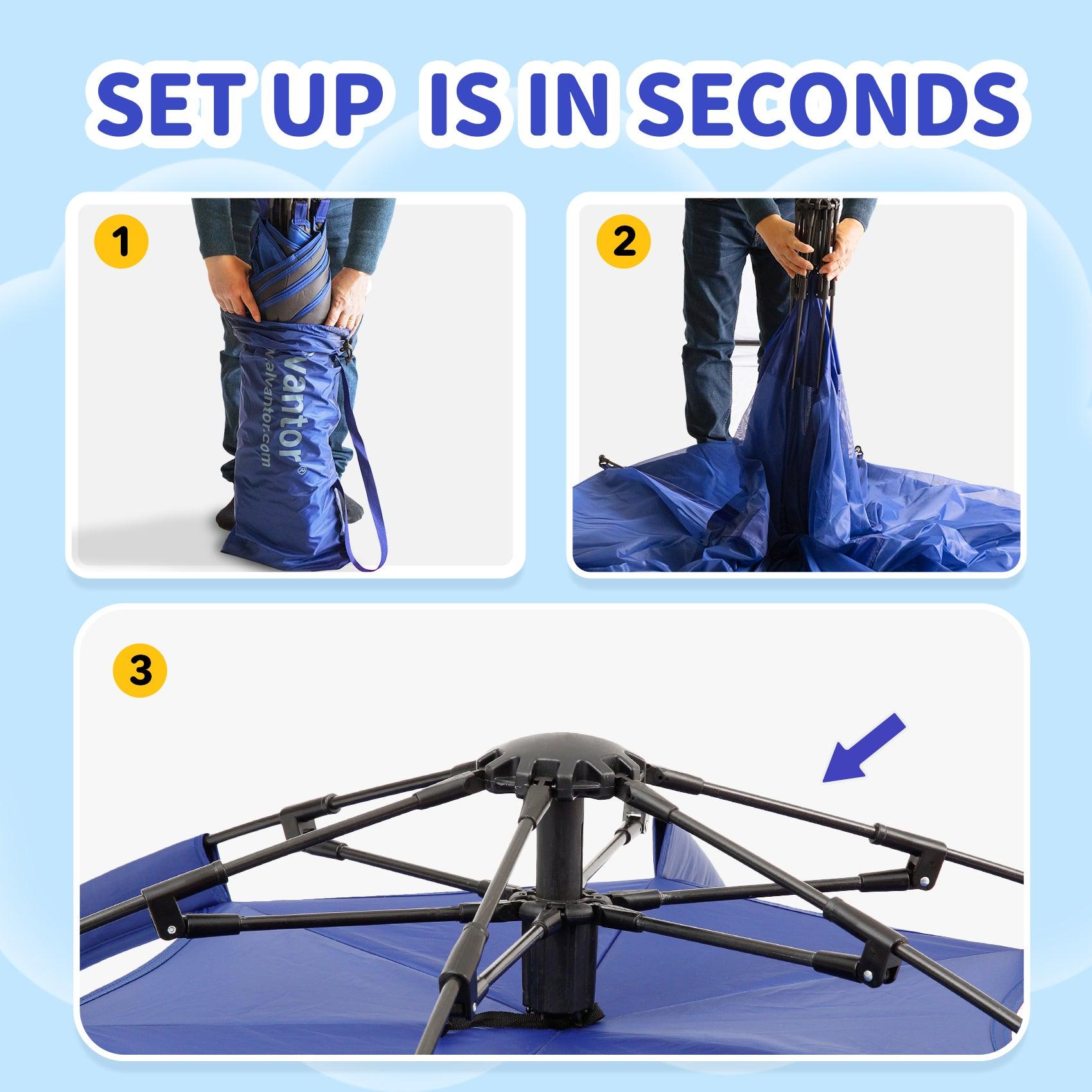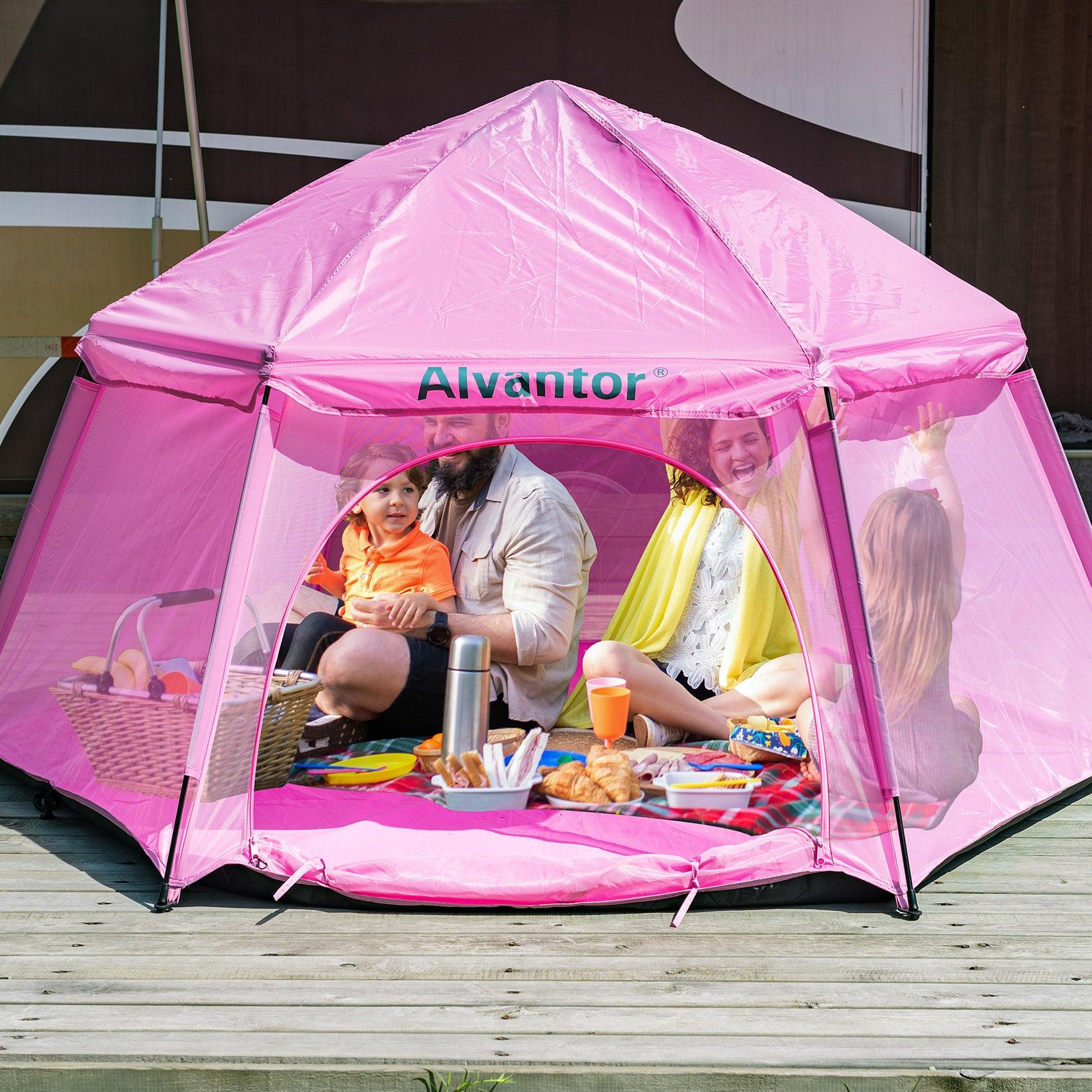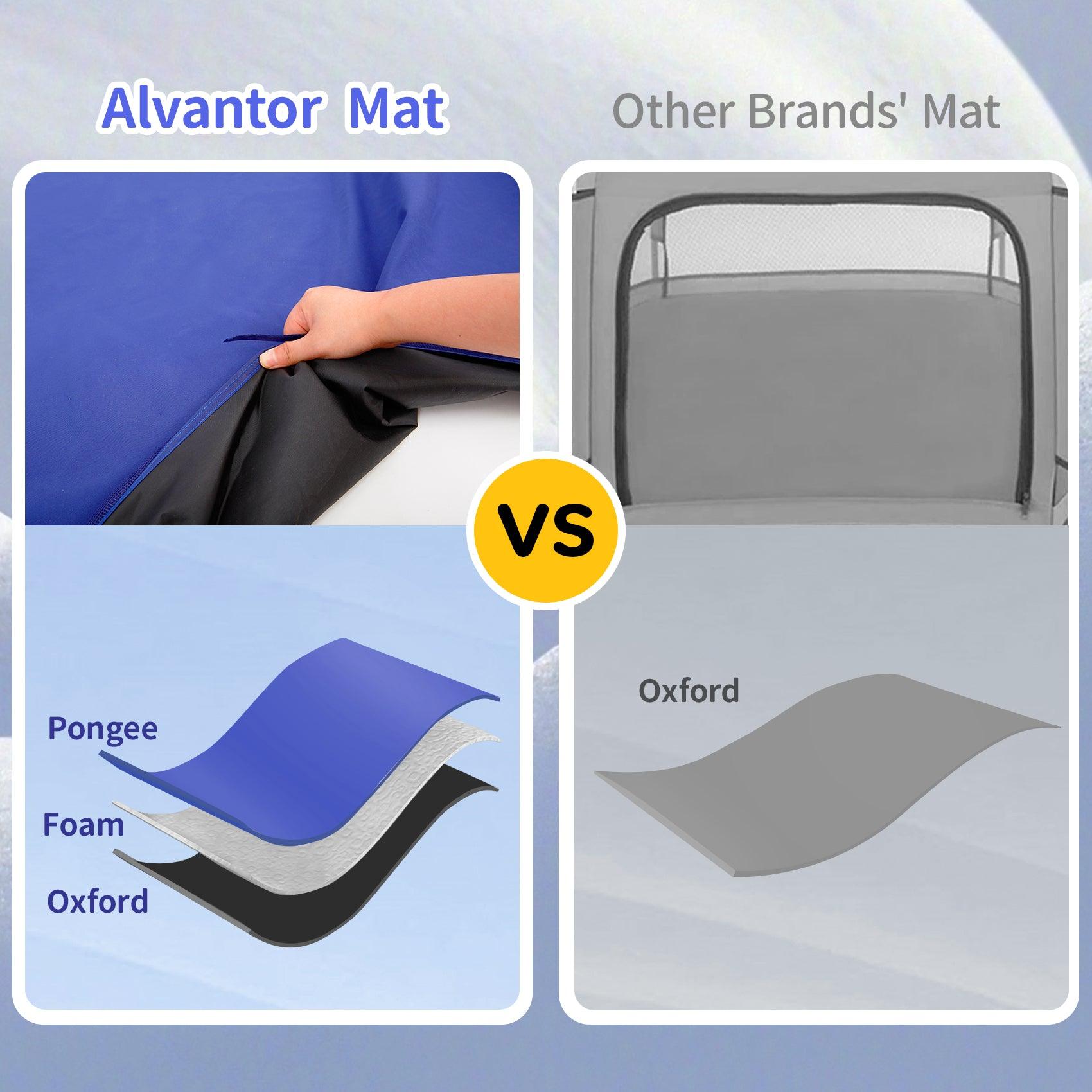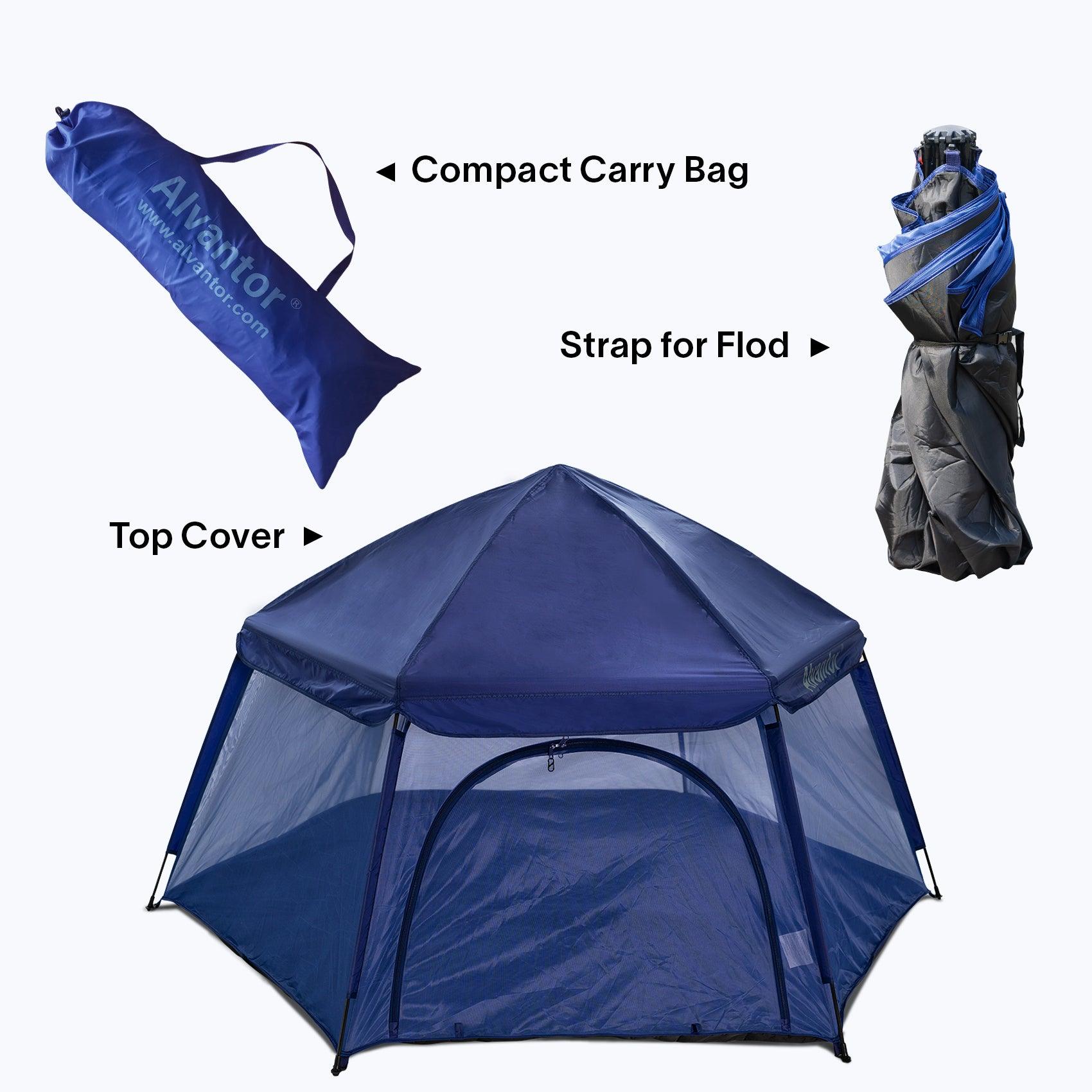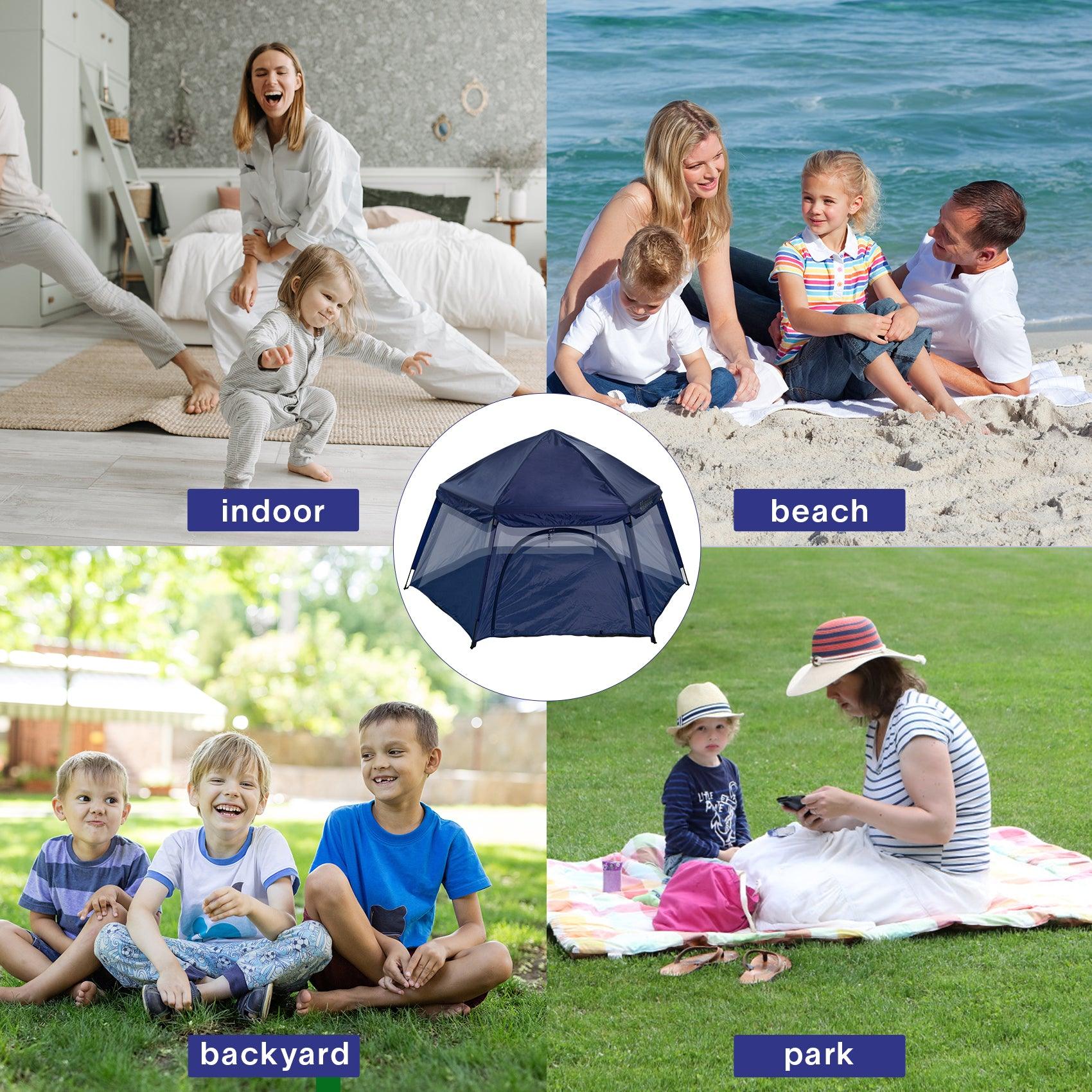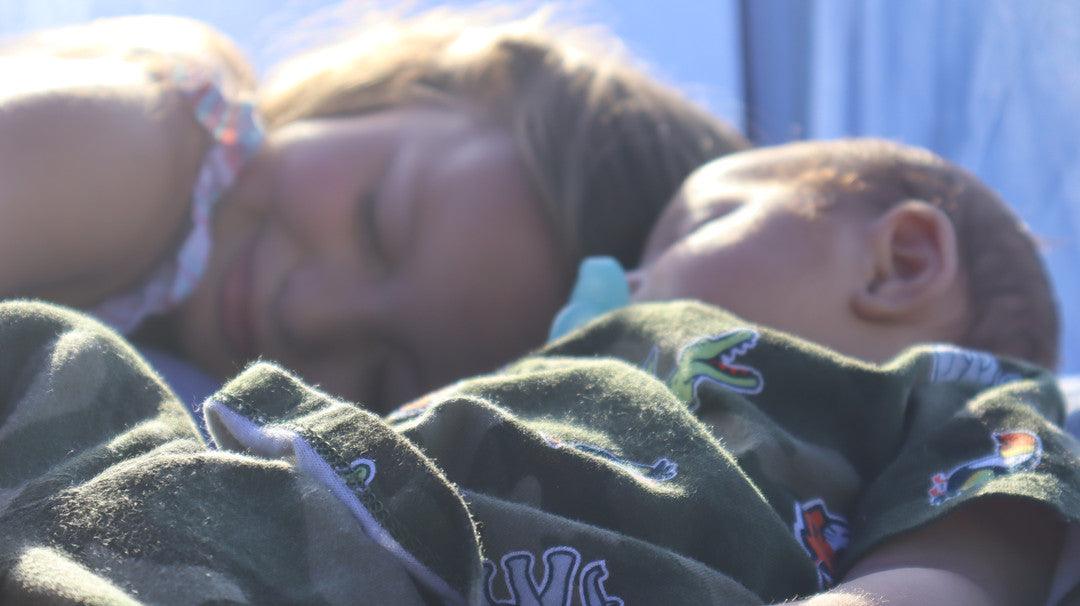 [New Version] Alvantor Pop Up Baby Playpen Space Canopy Safe Fence Pin 6 Panel
Sale price
$99.99
Regular price
$139.99
(/)
UPS Free Shipping & 5-10 Days Delivery
Patented HUB Construction Playpen: Pop up & easy fold down. Safe, protective, spacious, and durable for infants, baby to toddlers, and "big kids". Lightweight, only 7.2 lbs. Stable, portable for the indoor and outdoor play yard. Spacious space, 7'x7'x44" H, larger than others. Caring design protects your little one.
Protective & Caring Design: Extra sandwich-style floor with foam inside is soft and comfortable, prevent your baby from ground elements. Soft fabric floor gives your child soft feeling and easy to clean. A protective cover around the frame joints prevents hurting your little one's fingers. Extra foam around the frame pole gives soft touching. Hexagon large shape is stable and roomy for your growing toddler, they easily crawl in and out from zipped U-door.
Upgraded New Version: the new version is made of mesh for the whole tent body, the top part is fully enclosed by mesh as well! It can protect your little ones from mosquitoes and other insects, and provide excellent air ventilation for your kids. It comes with a removable top cover, SPF UV 50+, to protect your kids from burning sun while in outside.
Versatile Usage: This playpen measures 7'x7'x44"H, for taller kids especially. The patented HUB fiberglass frame is lightweight, only 8 lbs. Pop up in a second. Handy fold down into a compact carry bag. Used as a playpen, play yard, play station, you can conveniently bring it anywhere. It is also a ball pit ideally. Additionally, you can also use it as a pets tool for your puppies friends.
100% SATISFACTION GUARANTEE: As a U.S. based company, Alvantor is a registered trademark. We offer a 1-year limited warranty. If you are not satisfied with the Alvantor tent, please contact us. We will provide you speedy service from our office located in Los Angeles, CA. Your complete satisfaction is our highest priority! This product is design and utility patented. Copying or following our products is prohibited and we will enforce our rights to the fullest extent of the law.
Choose options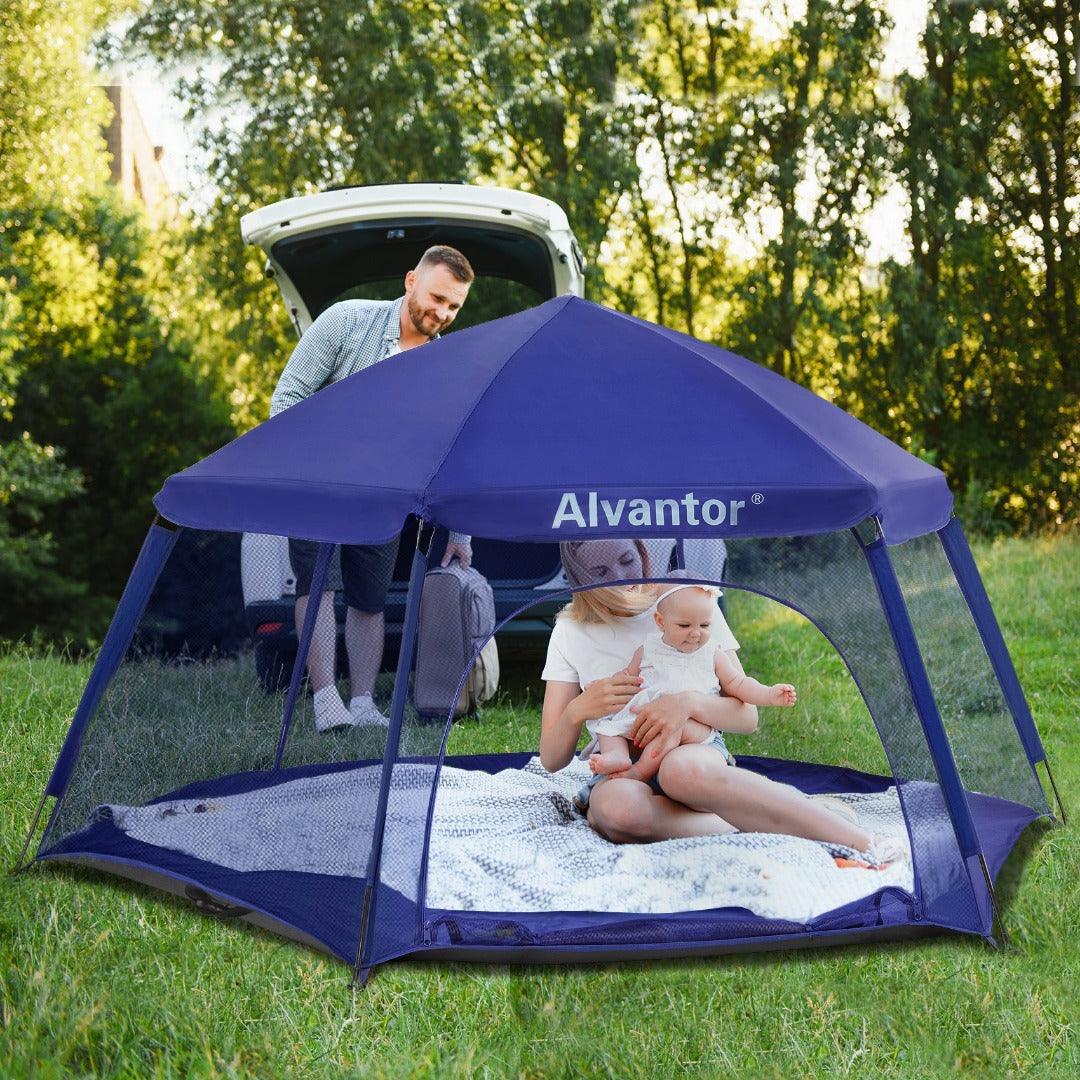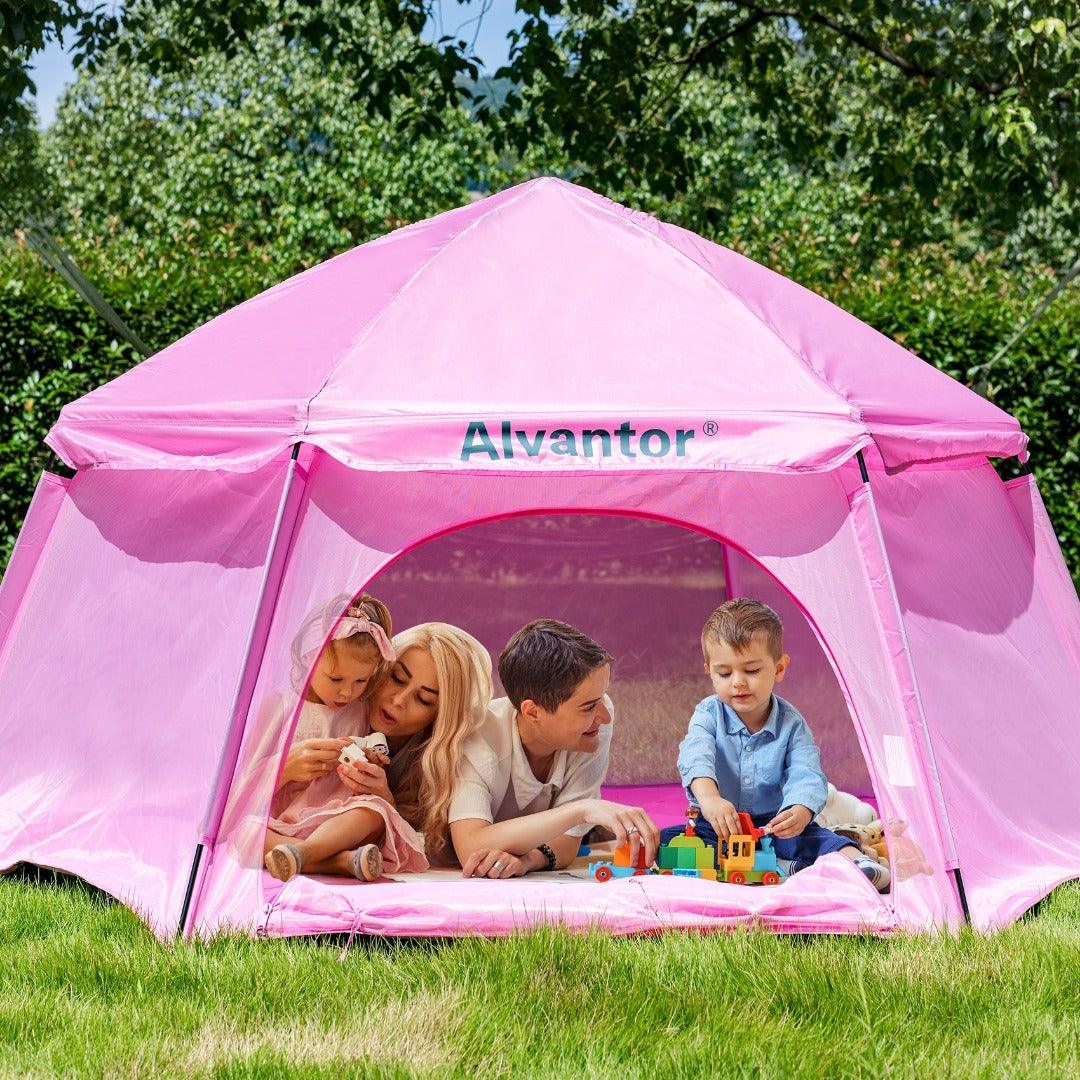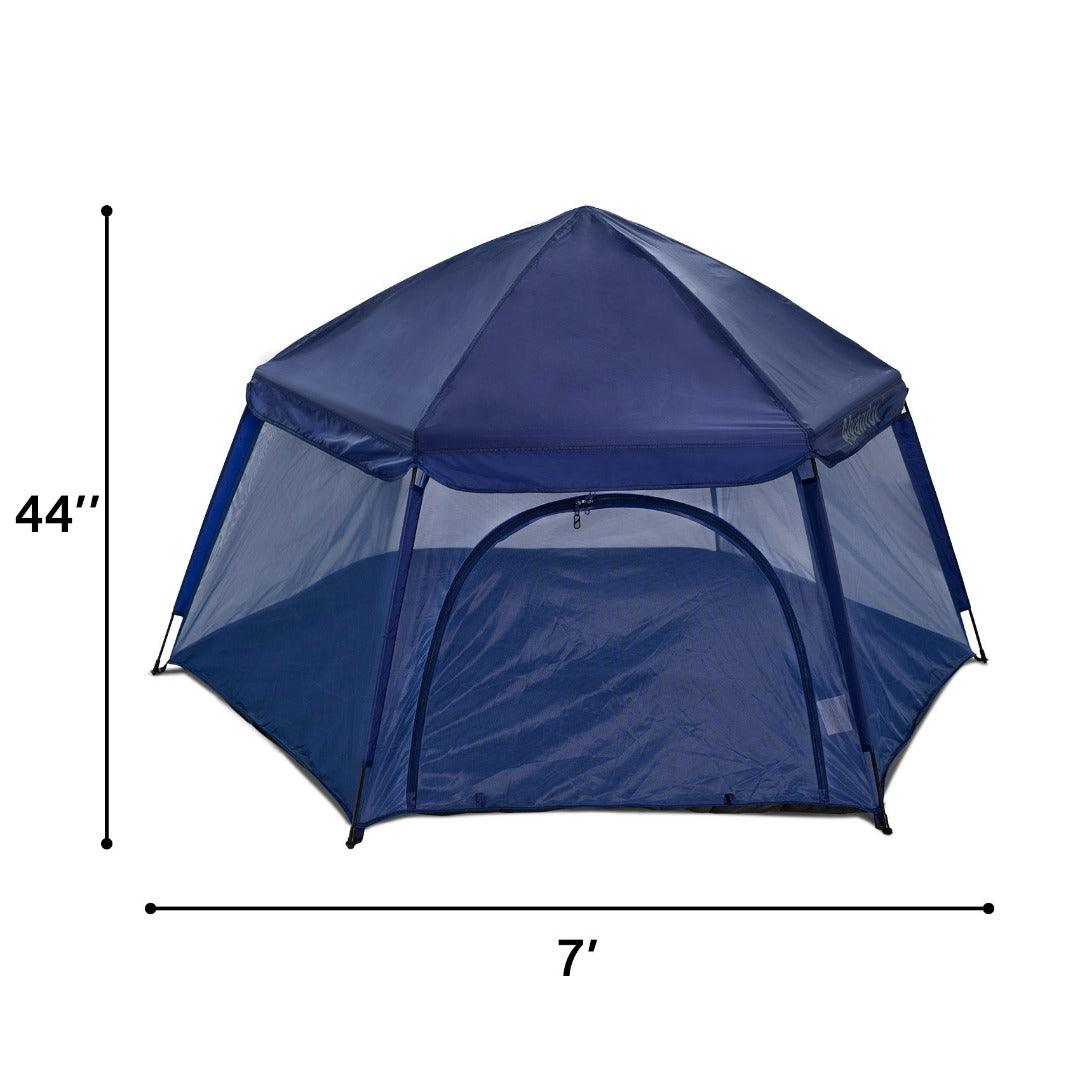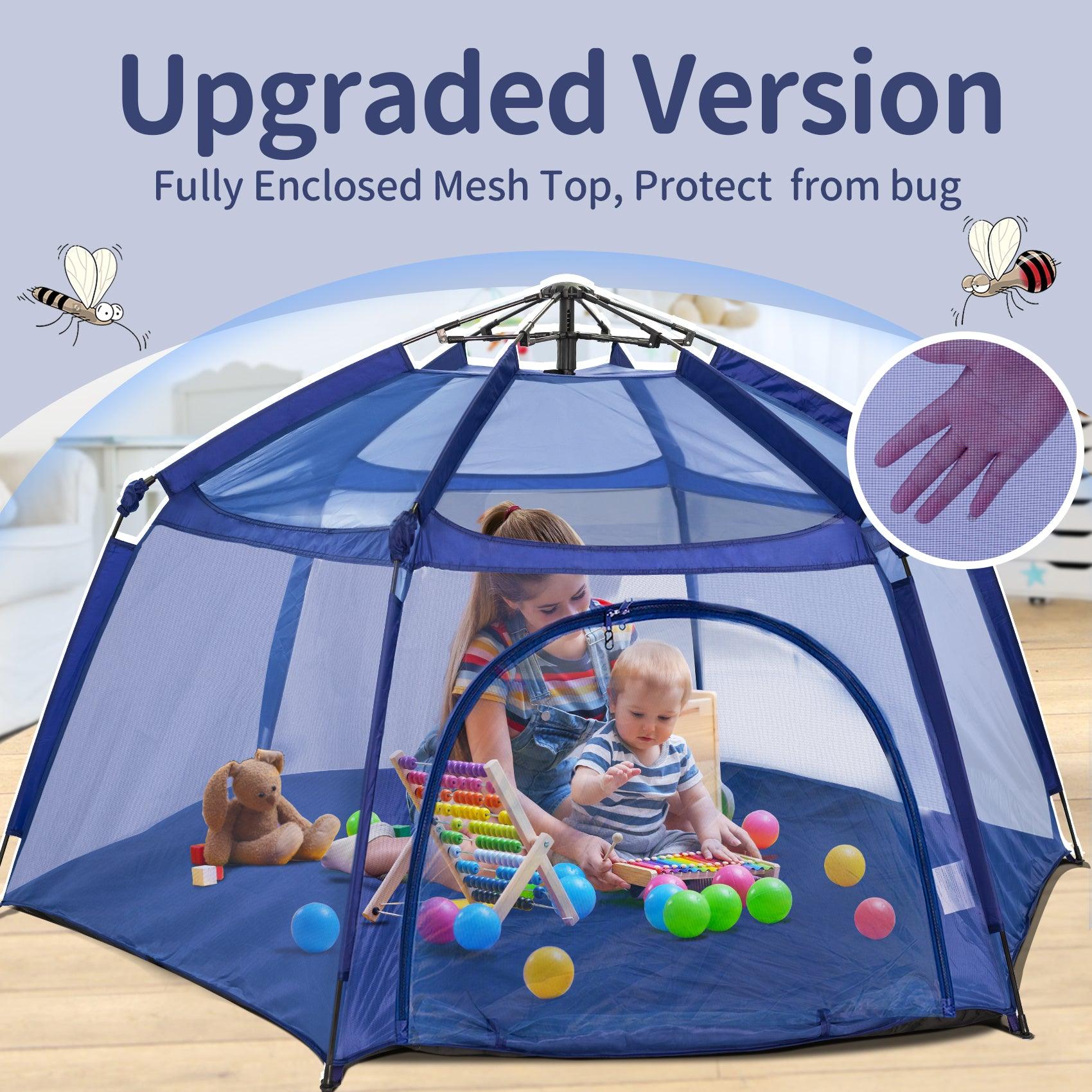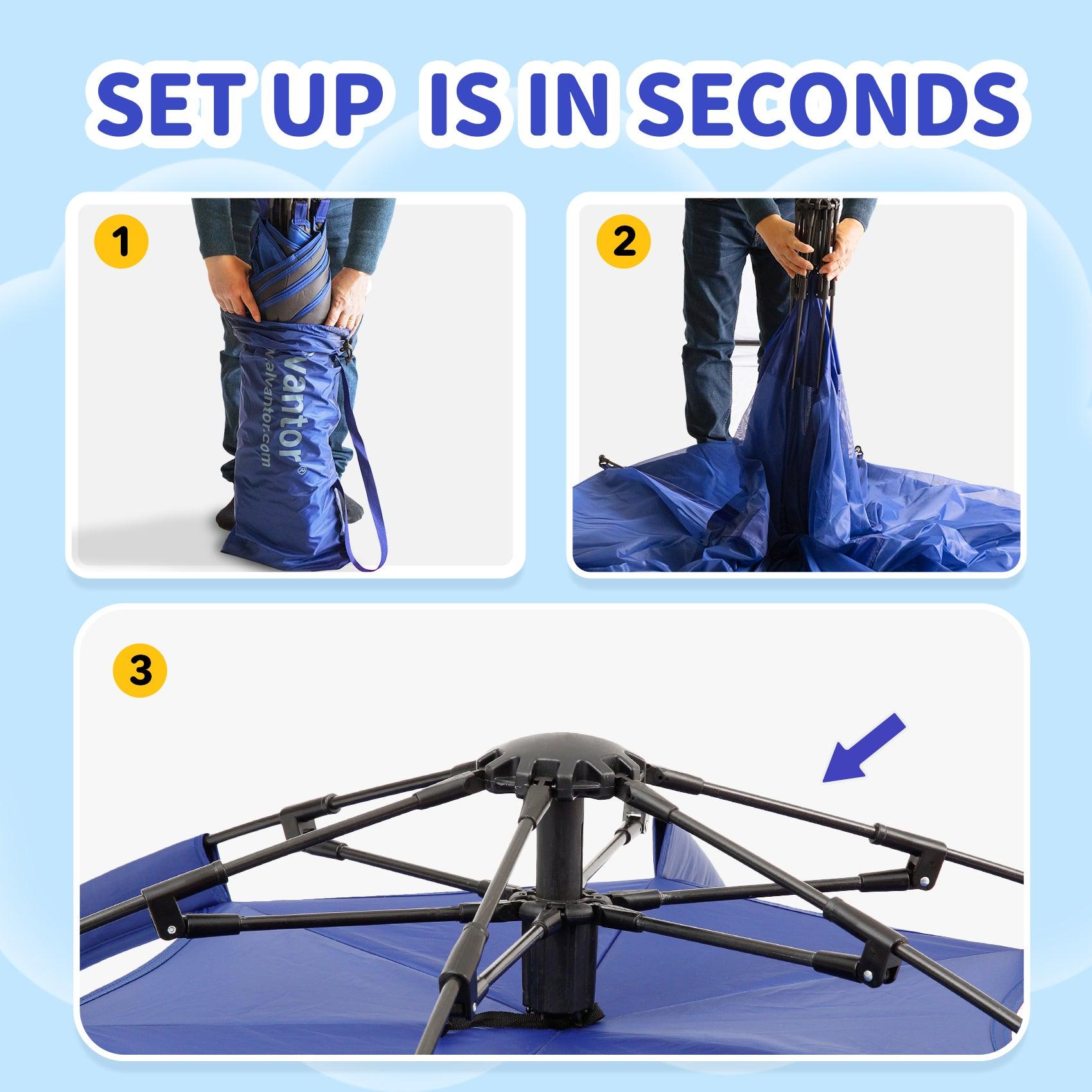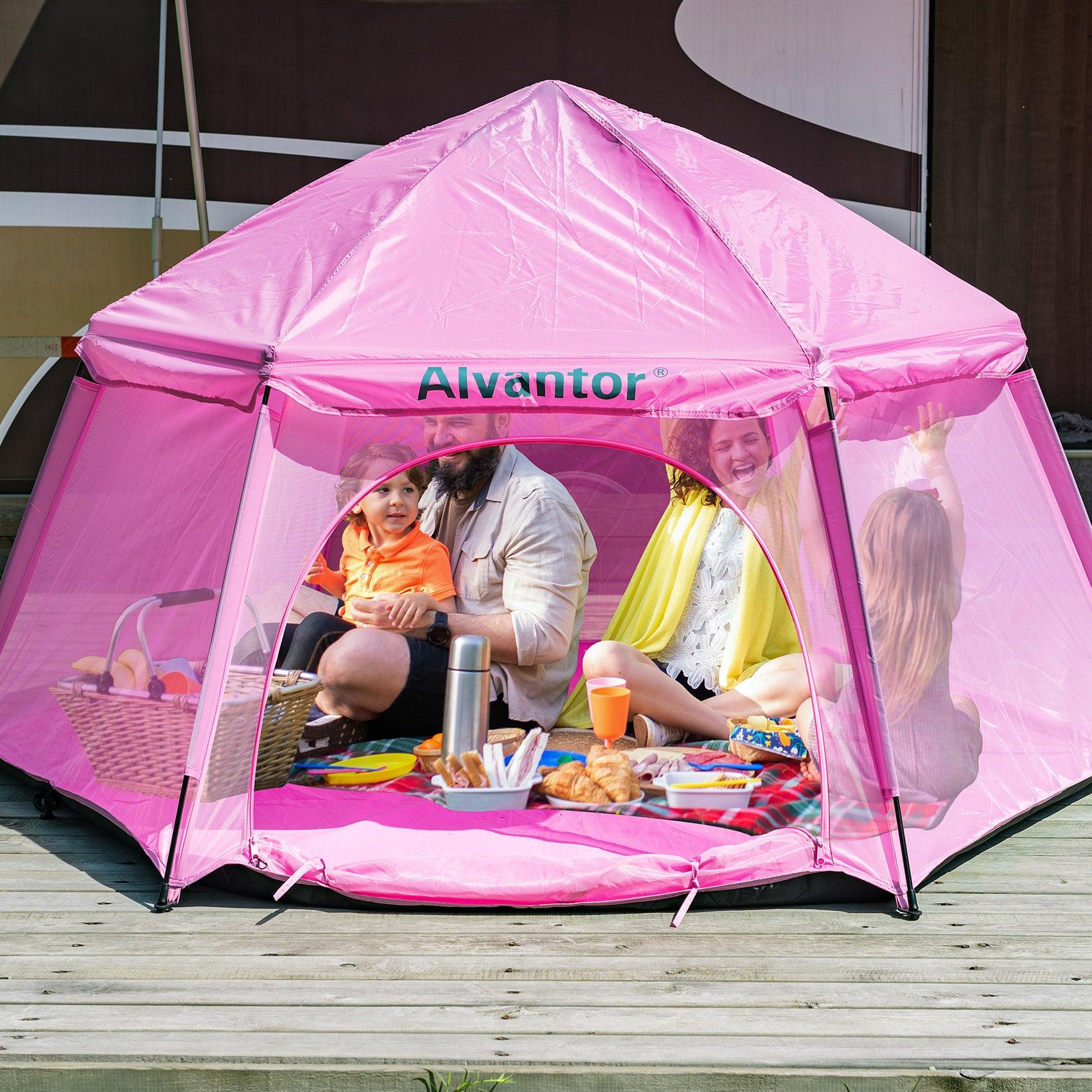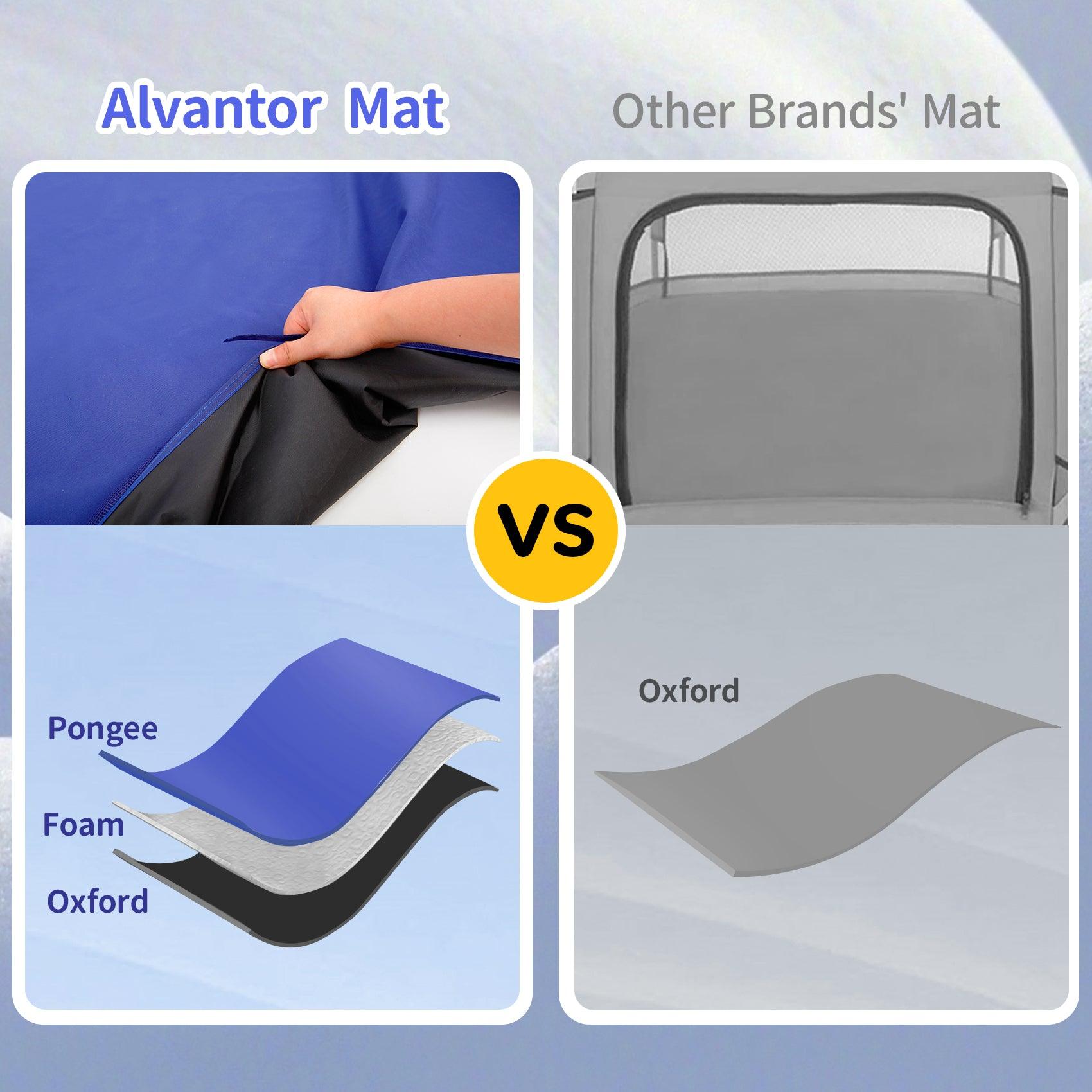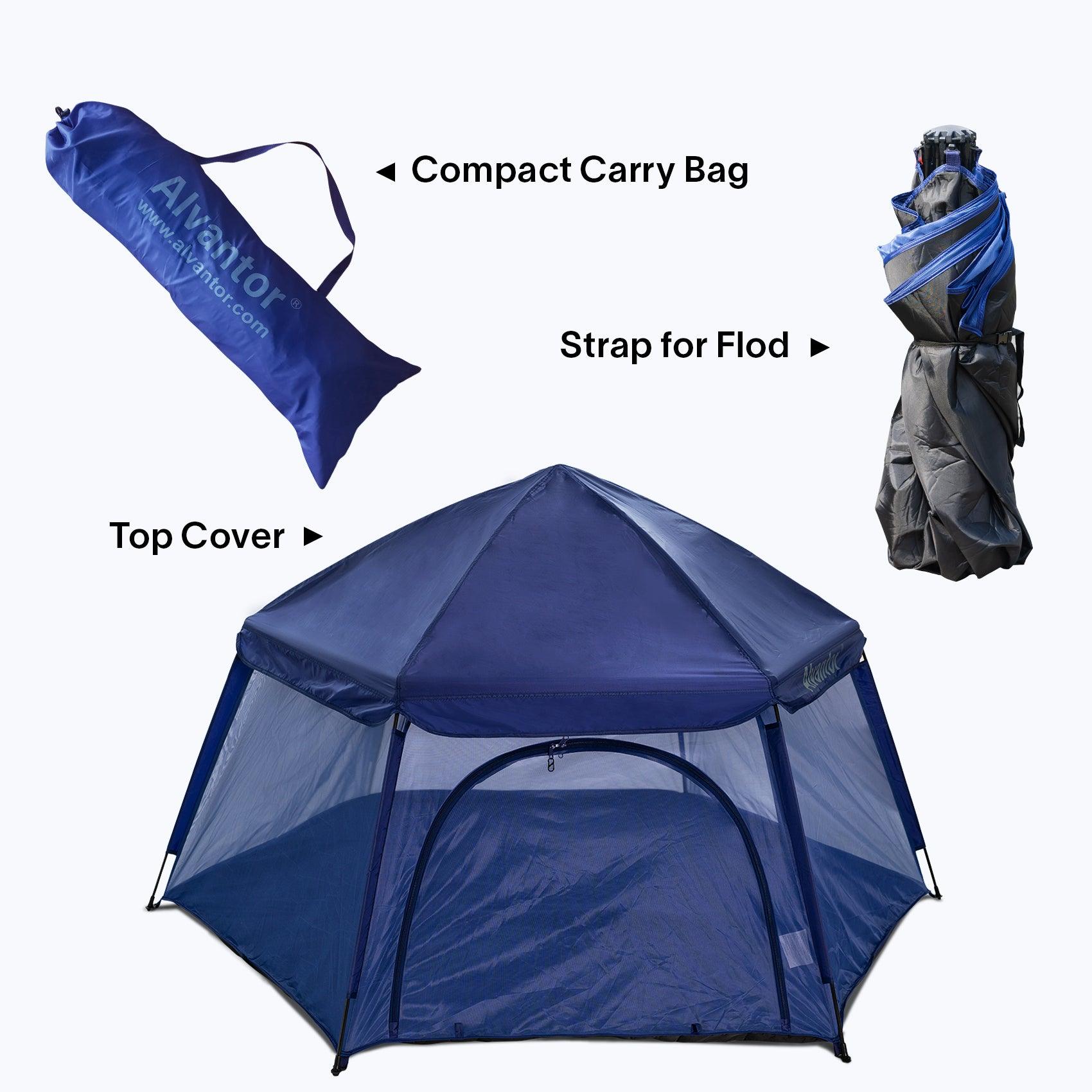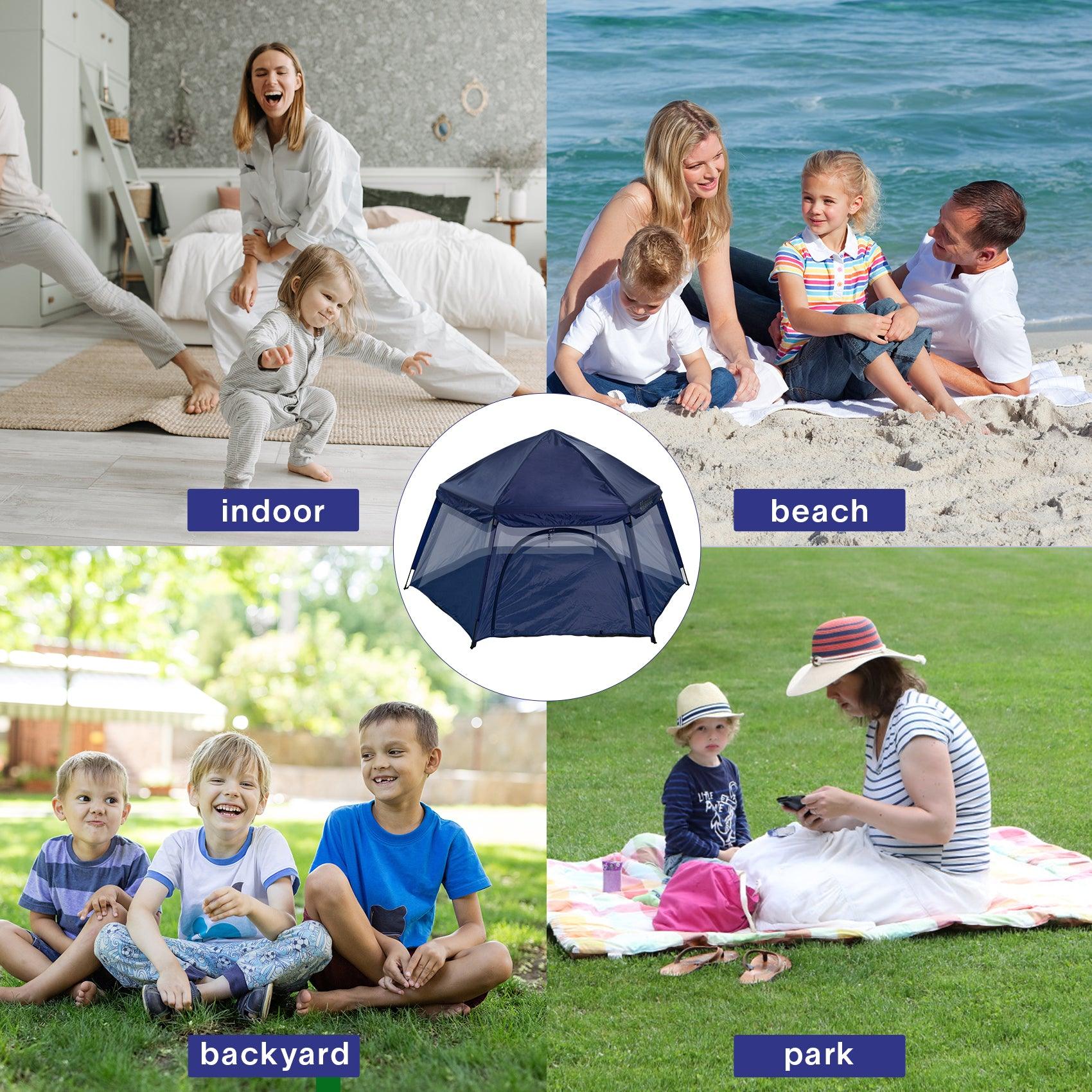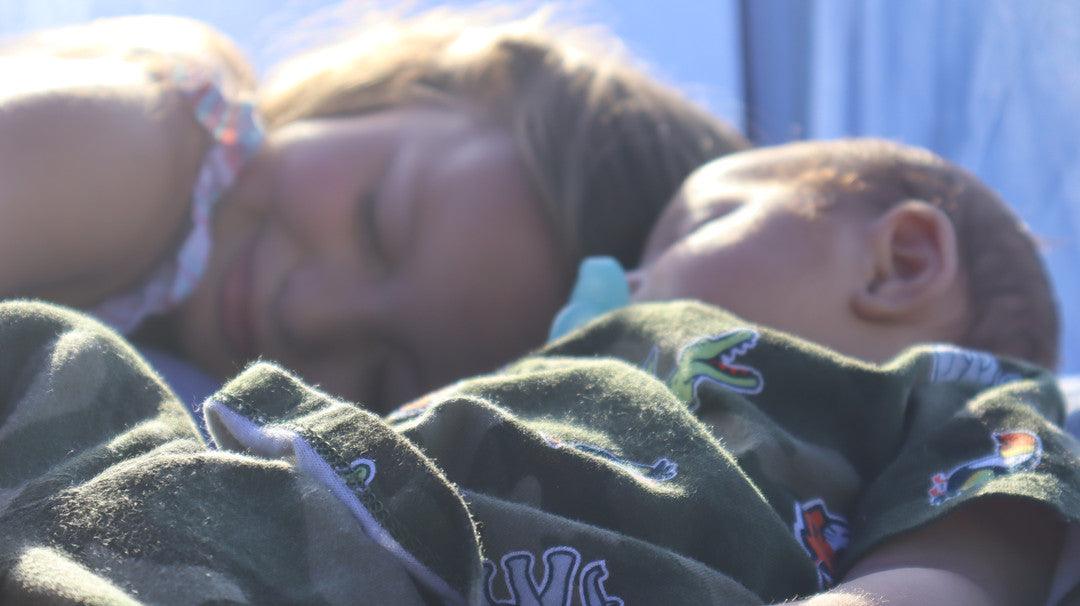 Sale price
$99.99
Regular price
$139.99
(/)
UPS Free Shipping & 5-10 Days Delivery
View details
Easy to set up!!
This is going to make such a difference in our lives!! It's so easy to setup and put away. Just a few seconds and nothing to fight with. So when you have little ones running around that makes a world of difference. Now my son can be outside playing safely as I enjoy the outdoors as well.
amazing tent
If youre on the fence about buying this tent dont be. It is HUGE! You simply push down to set it up and then push it up to take it down. It is so easy. I bought the new version This is the first tent Ive found after countless research that was truly 100% bug proof. We bought 2 battery powered fans to hang inside for air flow for our 5 month old.
Great for my baby!
Love this tent! It is SUPER easy to assemble. Took me less than 2 minutes. It has a ton of space for multiple kids to go in. Its perfect for my 4 month old and I know itll be amazing when she starts crawling and playing. Its even perfect for the dogs to lay in too so they are out of the sun!
Awesome
This tent is awesome. I just shake it to open and lock the top into place and were good to go. Its big enough I can sit upright or lay in it (Im for reference). Its got a padded floor but you can still feel the unevenness of the ground. The top is exposed so bugs can still get in. Its nice to have the optional shade but it does not cover the whole inside so some parts are always exposed to the sun which can make it too hot for my baby. We use it in our yard or at the lake. But have never taken it to a beach so I cant speak to that type of use. Overall I would recommend it!
Mom win!
Perfect for taking to my 1 year old to my older sons soccer games. I seriously popped it up with one hand and threw a bunch of toys in it. The older kids got in as well. Im going to be taking this to the beach as well. Such a great buy.