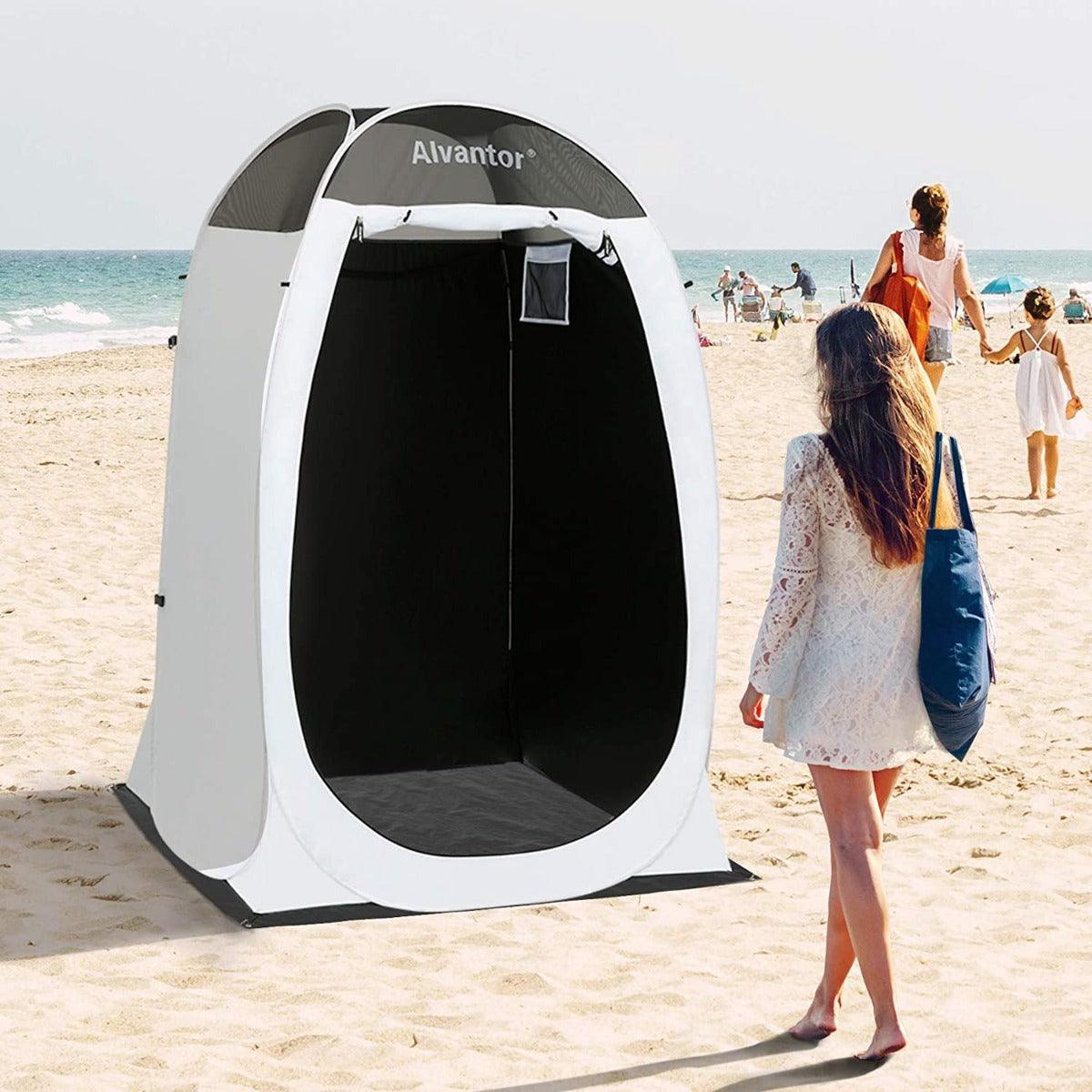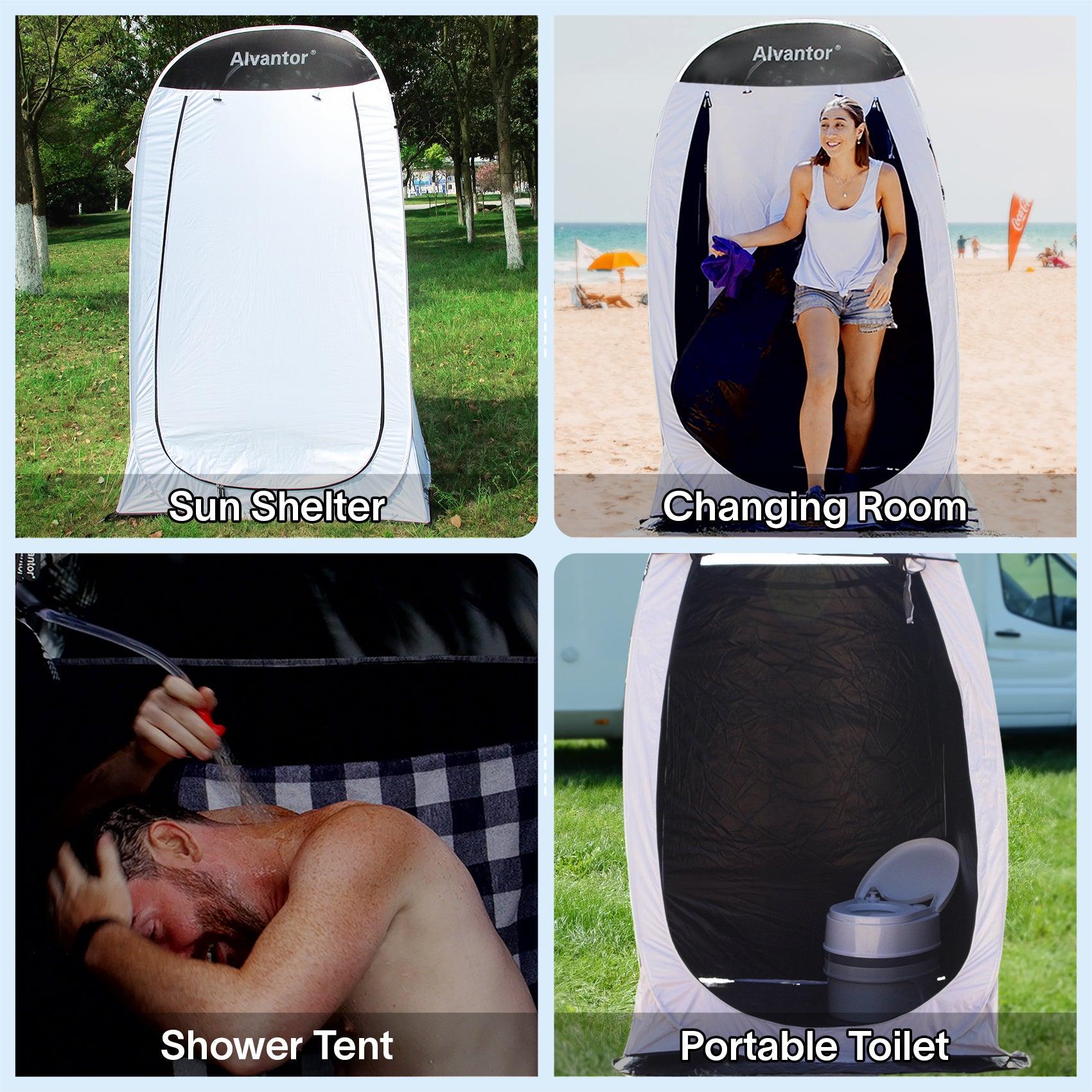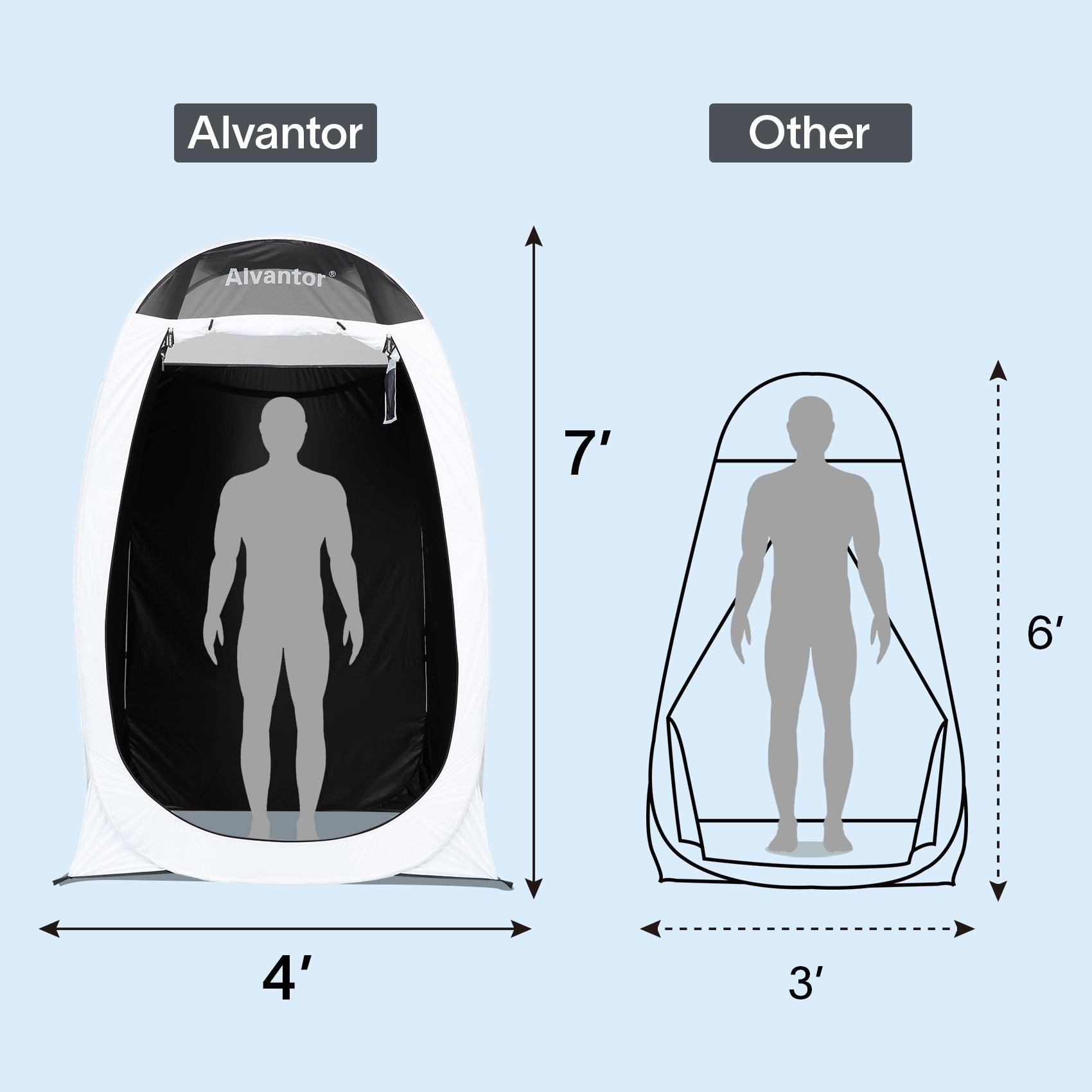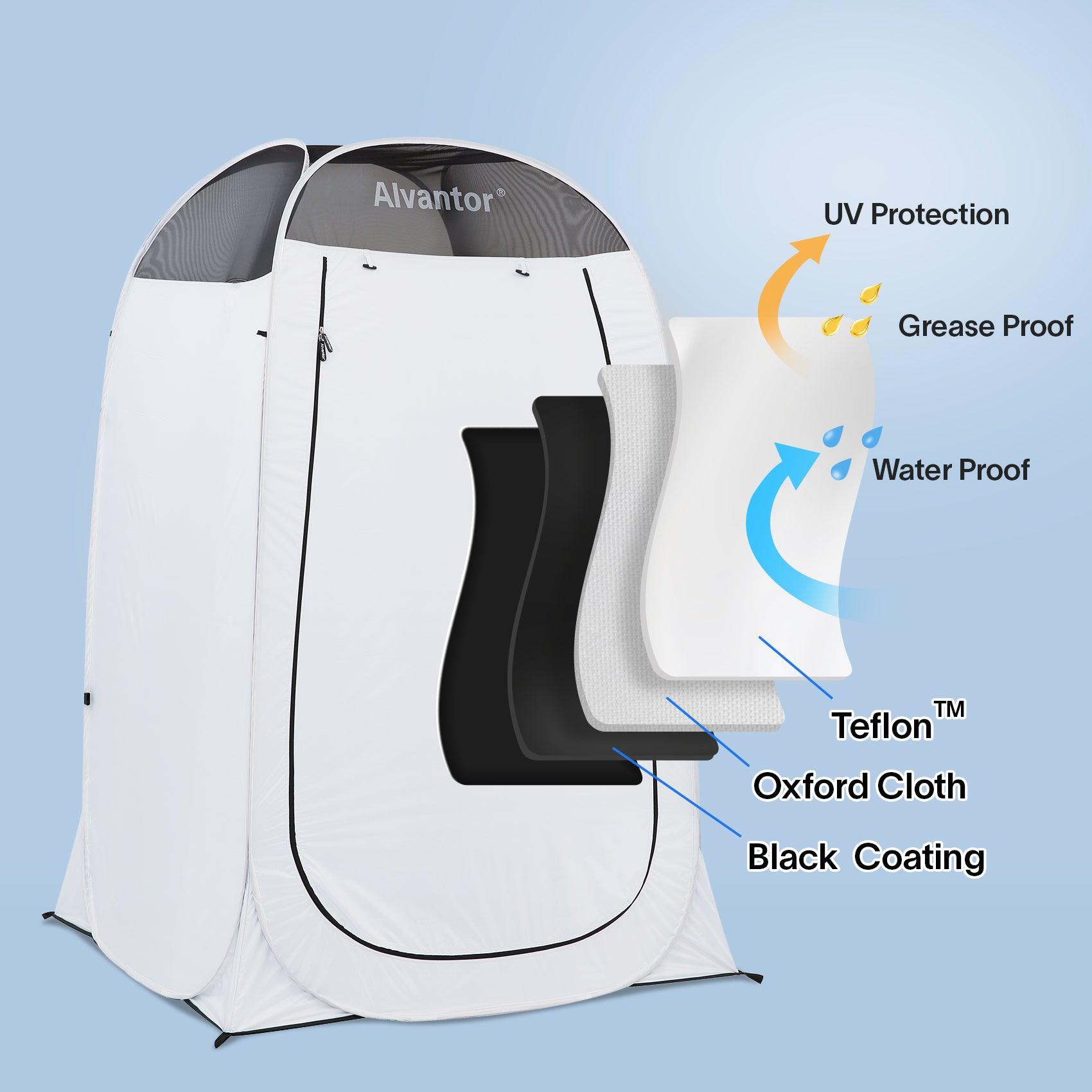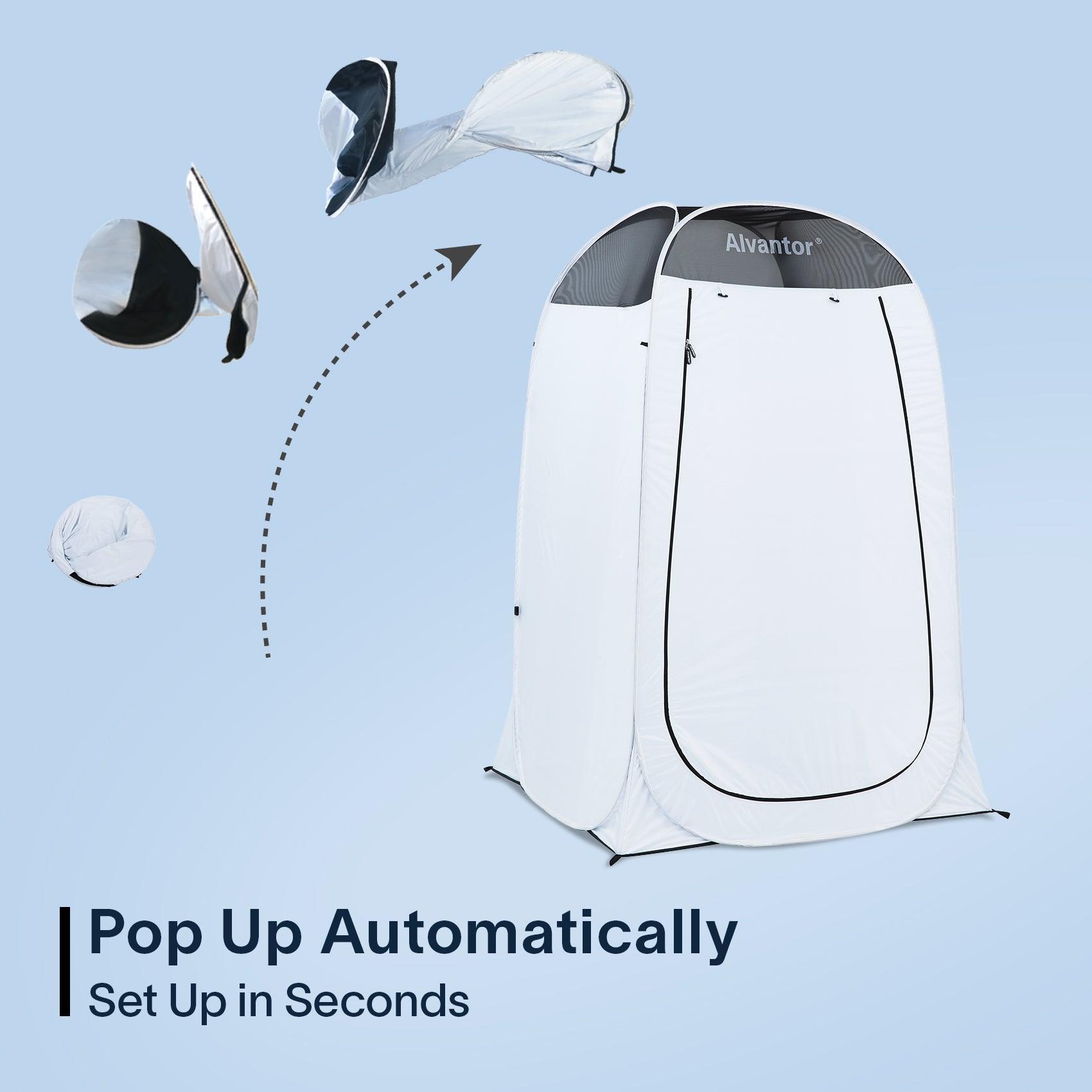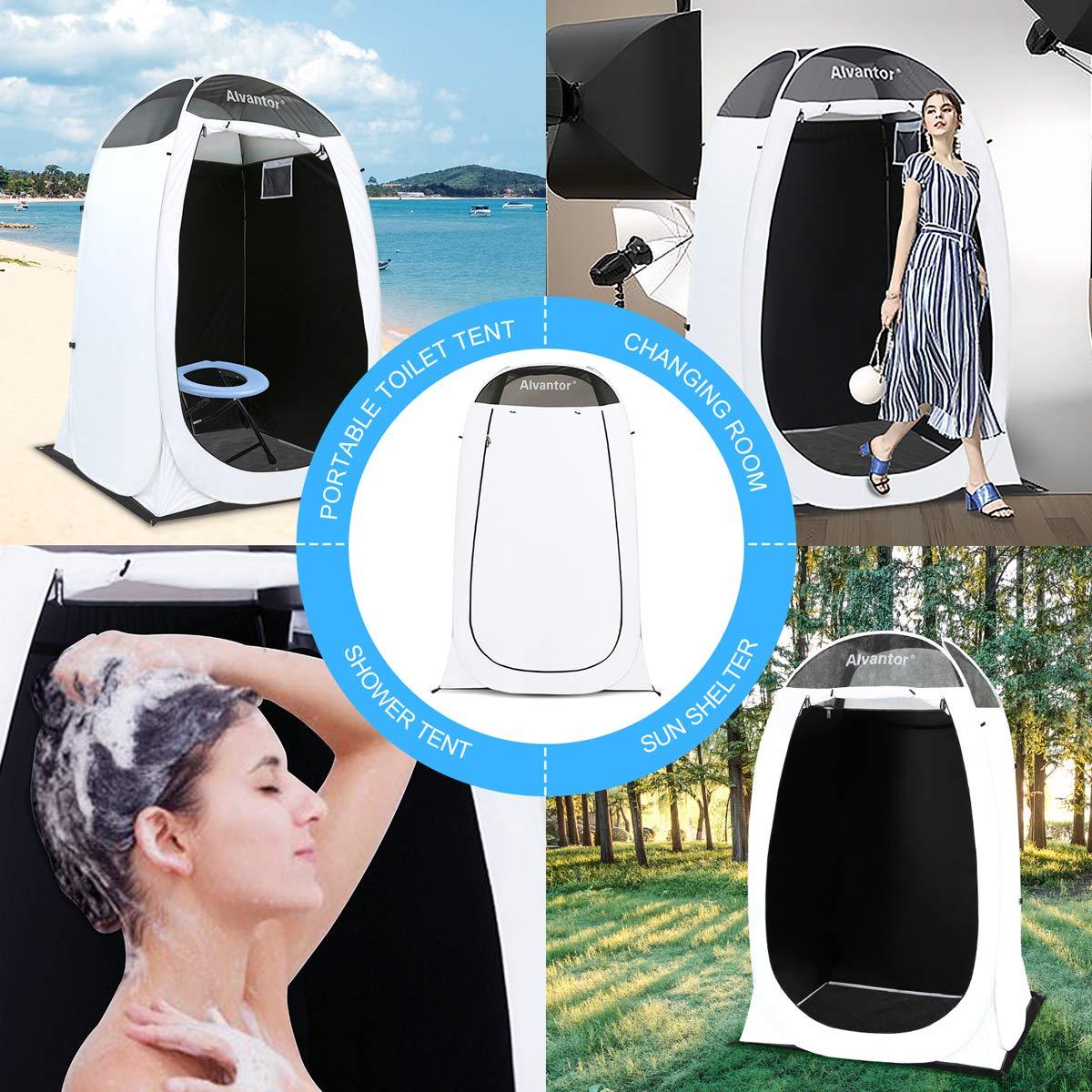 Alvantor Pop Up Shower Tent with Floor, Portable Trade Changing Room
Sale price
$159.99
Regular price
(/)
UPS Free Shipping & 5-10 Days Delivery
Description:
Are you sick and tired of eighter not taking showers, cleaning yourself in the water, or utilizing public showers while you are camping? Well then, the Alvantor Shower Tent may be just what you have been missing. In addition to being optimizad for showers, they can also be used as privacy rooms for you to change out of your clothes. You can even use them to go to the bathroom. Indeed, they are incredibly versatile in their design. This portable shower tent is made of 300D, poly-oxford Teflon fabric. In addition to being much lighter than most natural-based materials, teflon is also incredibly durable, quick-drying, and quite resistant to tears. With the fiberglass ribs, this privacy shelter pops up in seconds, No assembly needed. With Alvantor's innovative folding patent, folding is easy and simple. No need to struggle with your tent.
Feature:
Pops up and folds in seconds
Made of 300D, poly-oxford teflon fabric
Durable, quick-drying, and resistant to tears
Lightweight and no rust with fiberglass frame
Well-ventilated with the necessary privacy
Interior storage pouches
Come with a PE floor
Roomy and comfortably fits one adult
Choose options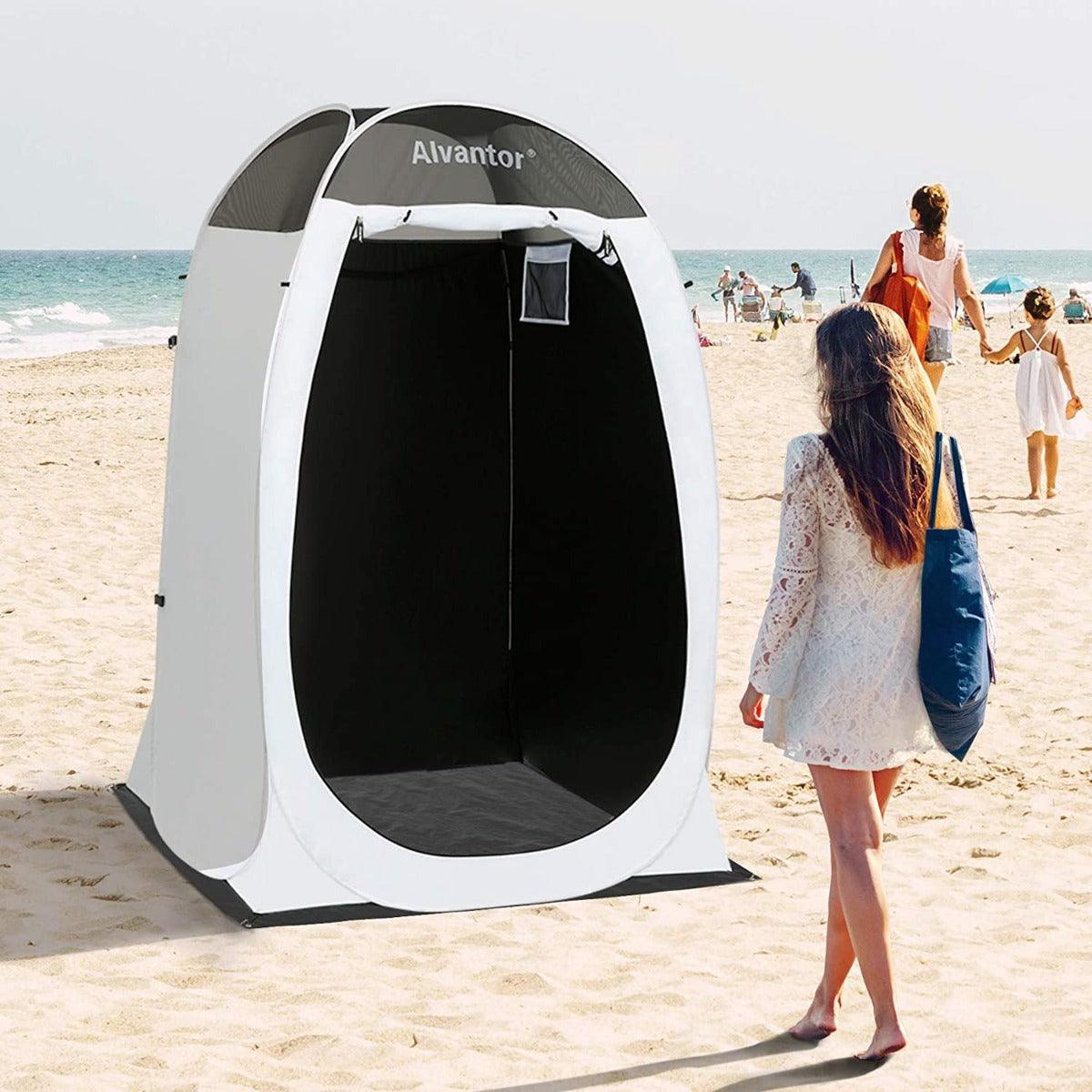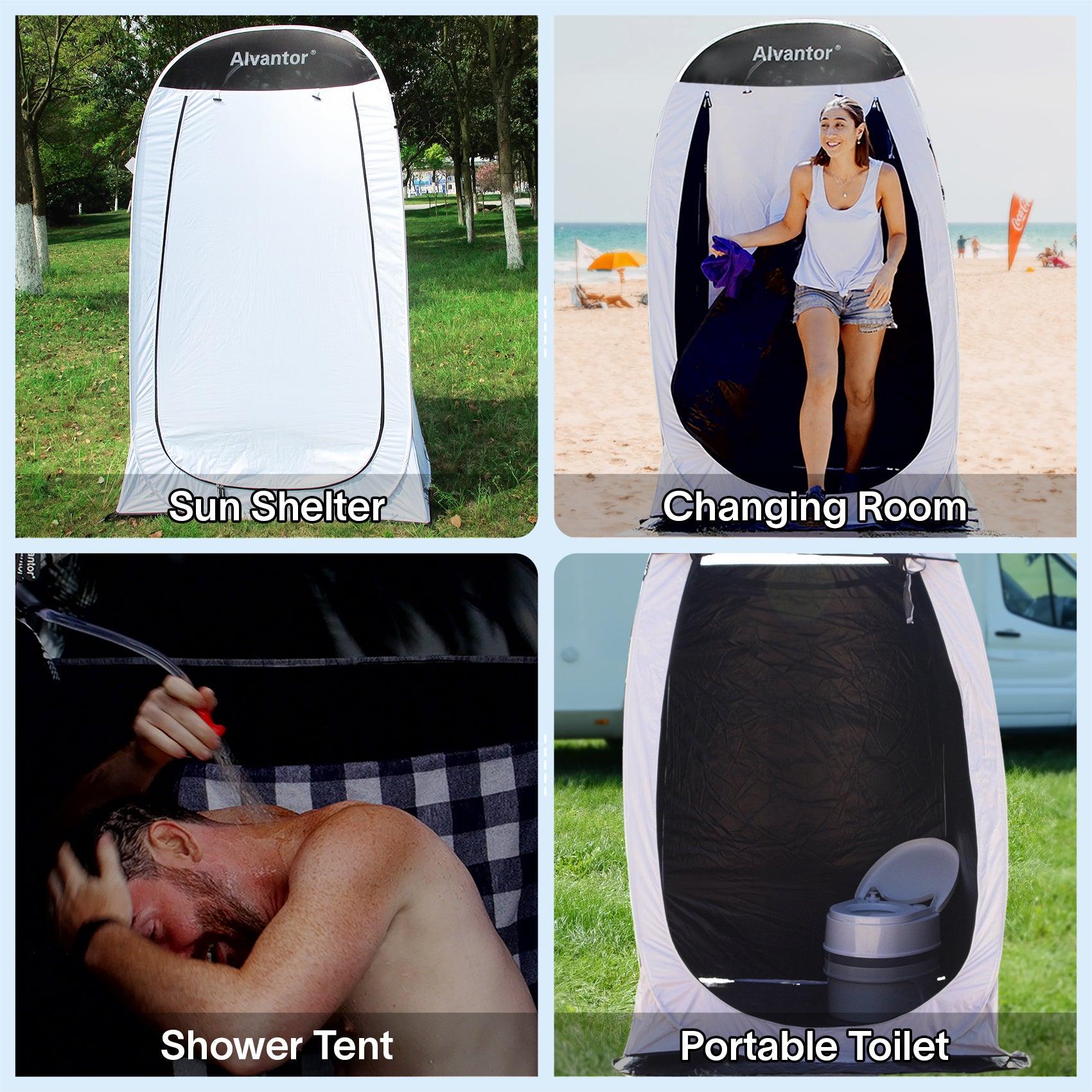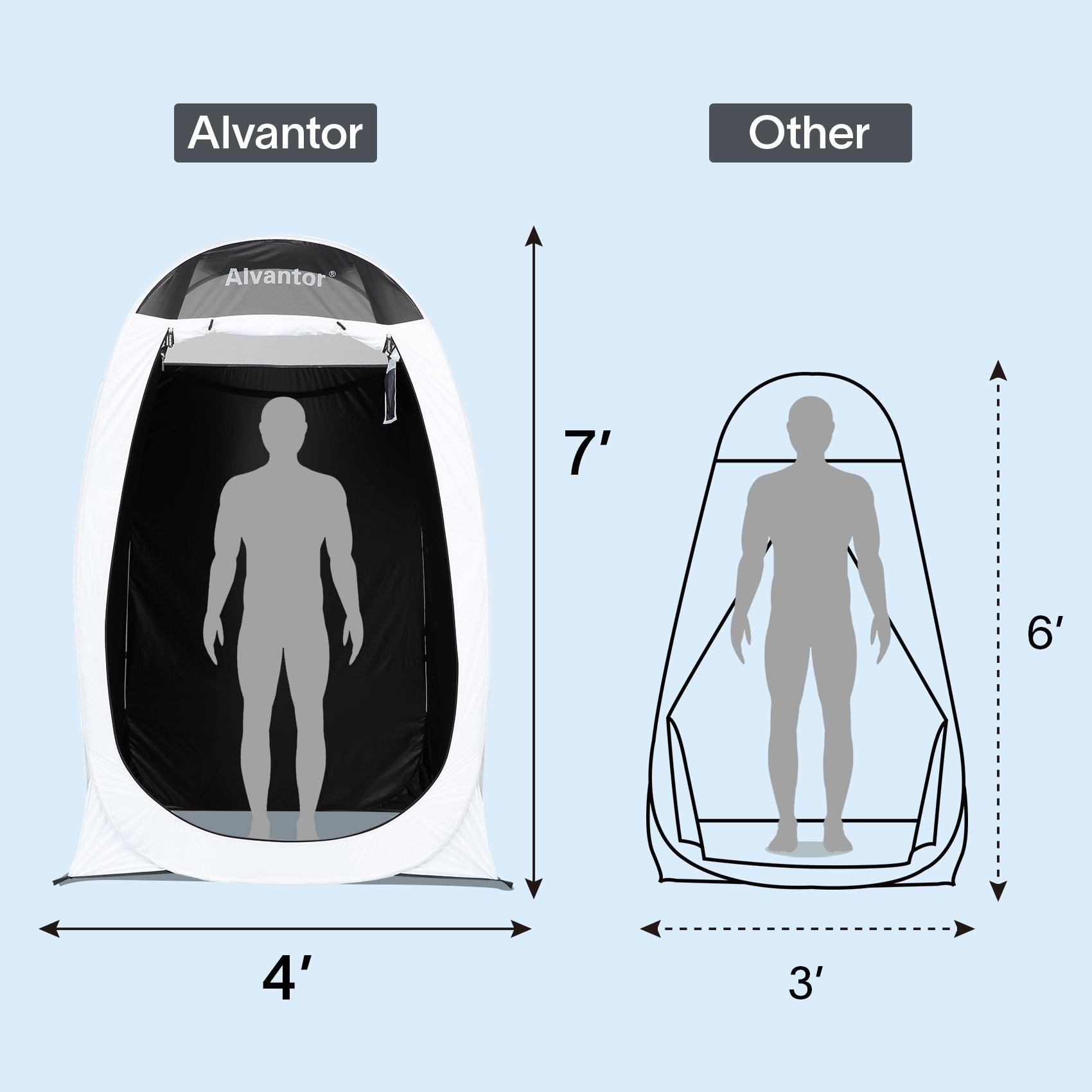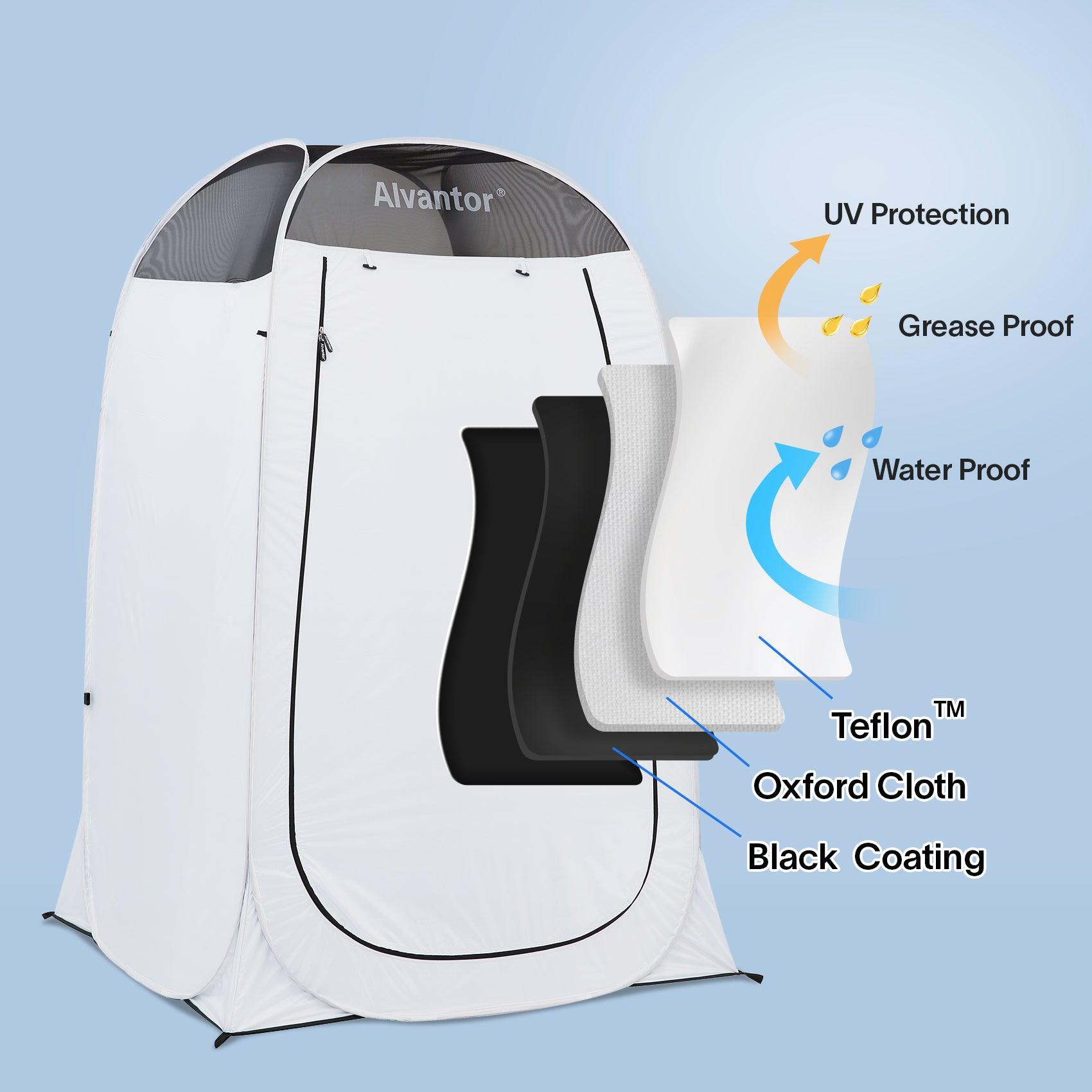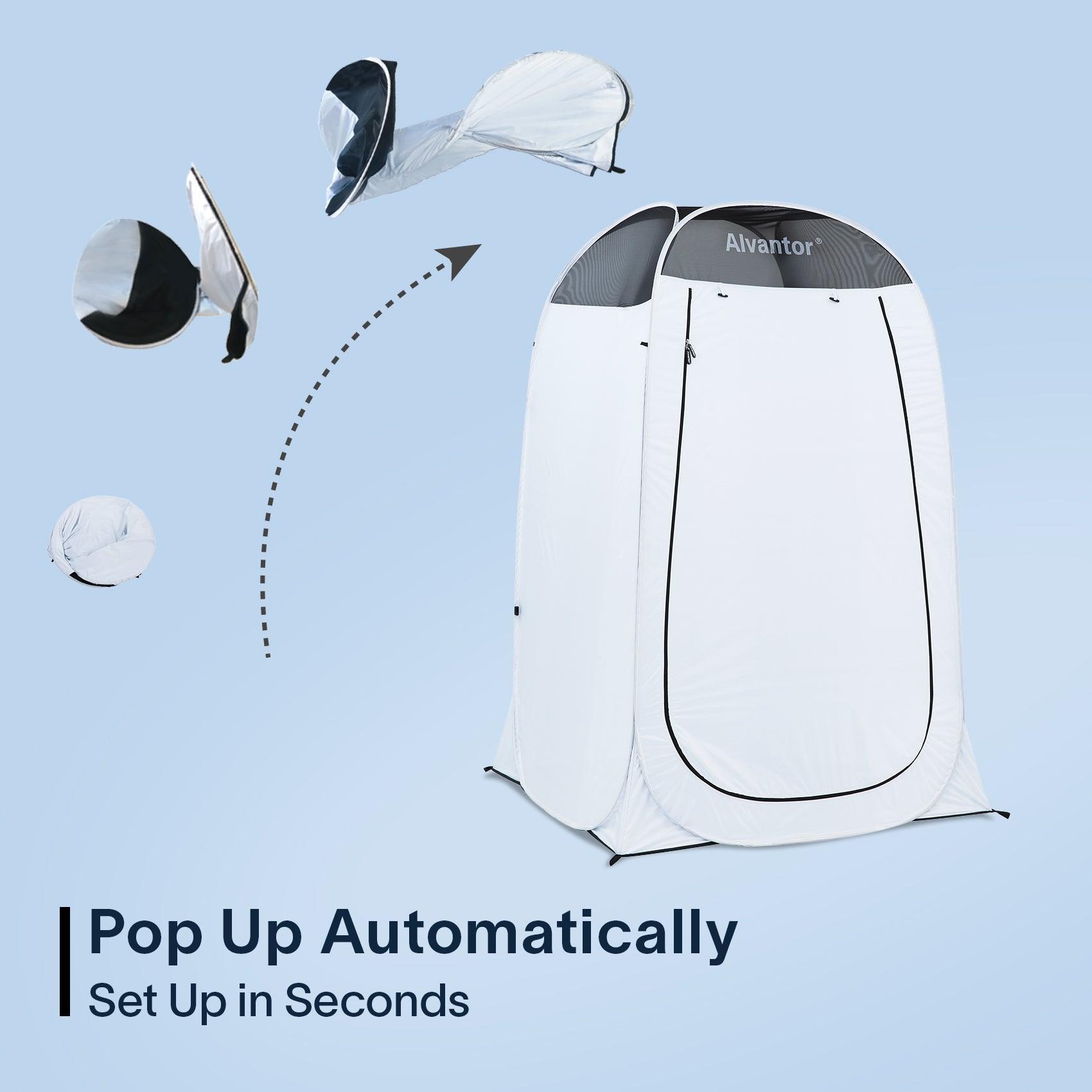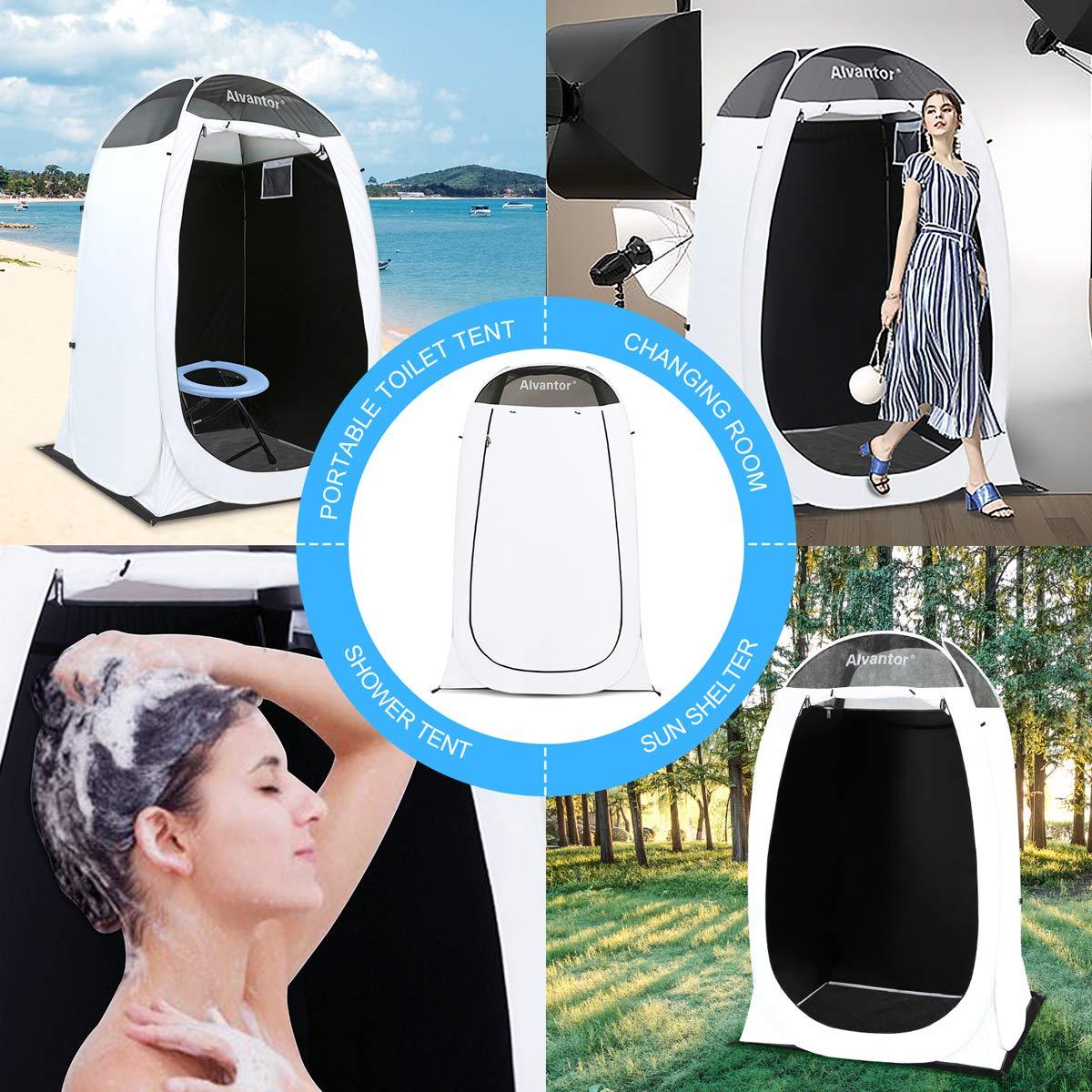 Sale price
$159.99
Regular price
(/)
UPS Free Shipping & 5-10 Days Delivery
View details
Great customer support makes this a worthwhile purchase
I purchased two of these changing tents. I don't accept free items in return for reviews so when I write a review it's because I bought it and used it myself.
Setup is super easy. Now I've read some reviews about it popping open or being hard to put back into the folded shape but there is a way to do it. Its folded up into a circle but expands into a sort of taller and wider shape and is somewhat rectangular. This means it's under tension. The best way to deal with opening and closing it is to handle it like those oval sunshades for your car windshield. It is a twisting and pushing together motion to close. For opening, remember, the entire tent is under tension so lay it flat, pull one flap up but away from your face. Then do this again until its open. Naturally it has significant spring to it but then so does any tent which uses tension type poles to hold shape. If you're concerned, have someone help you, they hold the portion under the top flap down and you twist and open it. Just go slow.
This is just what we needed. I bought two of these and use them as changing tents for visitors when they want to use the pool. I use the other one as a place to put a portable toilet and it helps keep traffic out of the house. It stays very clean and when properly tied down remains nice and stable.
Tying it down properly is key. Use all the tie-down points and start by keeping them loose and slowly tightening them so that all the tie down have similar pressure. HINT: if you intend to use this on sand, instead of trying to put stakes into the sand, dig a hole about 10" deep and ties the tie down strong to the stake but put it in the middle. Then place the stake down into the hole so that it is flat. Cover it with sand and it won't pull up. It takes only a few minutes of time but it makes the difference between stakes pulling out and things blowing around and a nice stable changing tent.
About customer service. One of the tents had a problem, it ripped. Things happen. I sent a message to Alvantor and they arranged to send a replacement which took only a few days to get to me. This is customer service as it should be. While I did send pictures of the damage, after that they took care of everything. Like I said, I pay for my purchases so they don't know me or anything but they did provide a courteous and quick resolution. This is what matters when you buy on-line, if the customer service is good and they honor the warranty then there is value and confidence in buying from them.
I'm satisfied with the changing tents and pleased with their customer service and response in providing a resolution. That gets them an A+ rating from me.
Great for camping with horses
Mine didn't come with that girl in the picture thing works great my wife loves it
Item is exactly as described
This item was to our happy surprise a littler bigger than we thought. Great product, comes with a few extras, sand bags, stakes, a rain cover, nylon floor. Perfect for an outdoor privacy/shower shelter.
Shower tent
Tent is lightweight and easy to fold up. Going to use this when docked this boating season as well at poolside
Perfect Private Changing room!
Quality Alvantor product. Well made and sturdy. Private (no see thru!) and roomy changing room. Plenty of head room, Nearly 7' tall. Extremely easy set up (Pops Up!) quick take down/fold up. Provides plenty of privacy. Highly recommend this item!