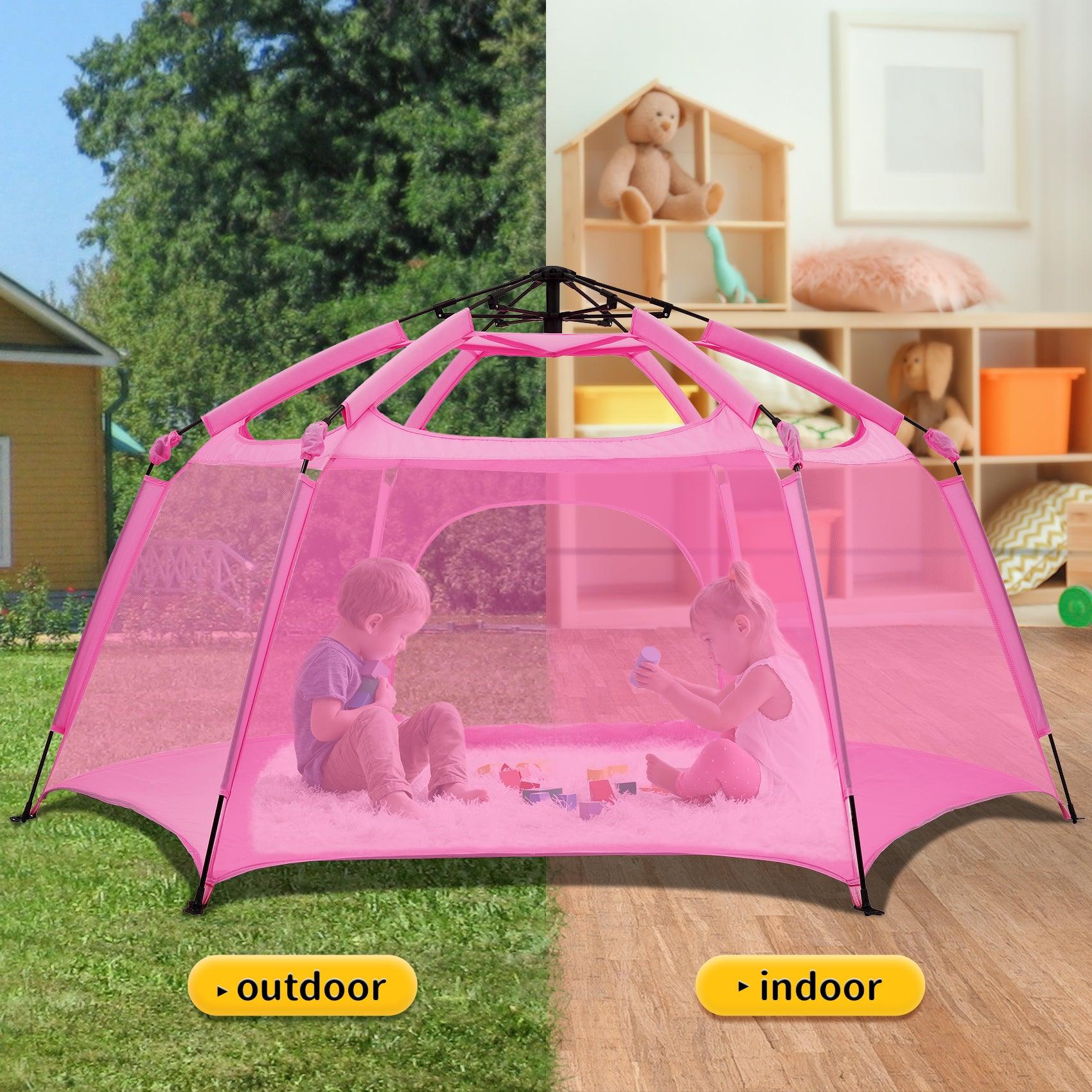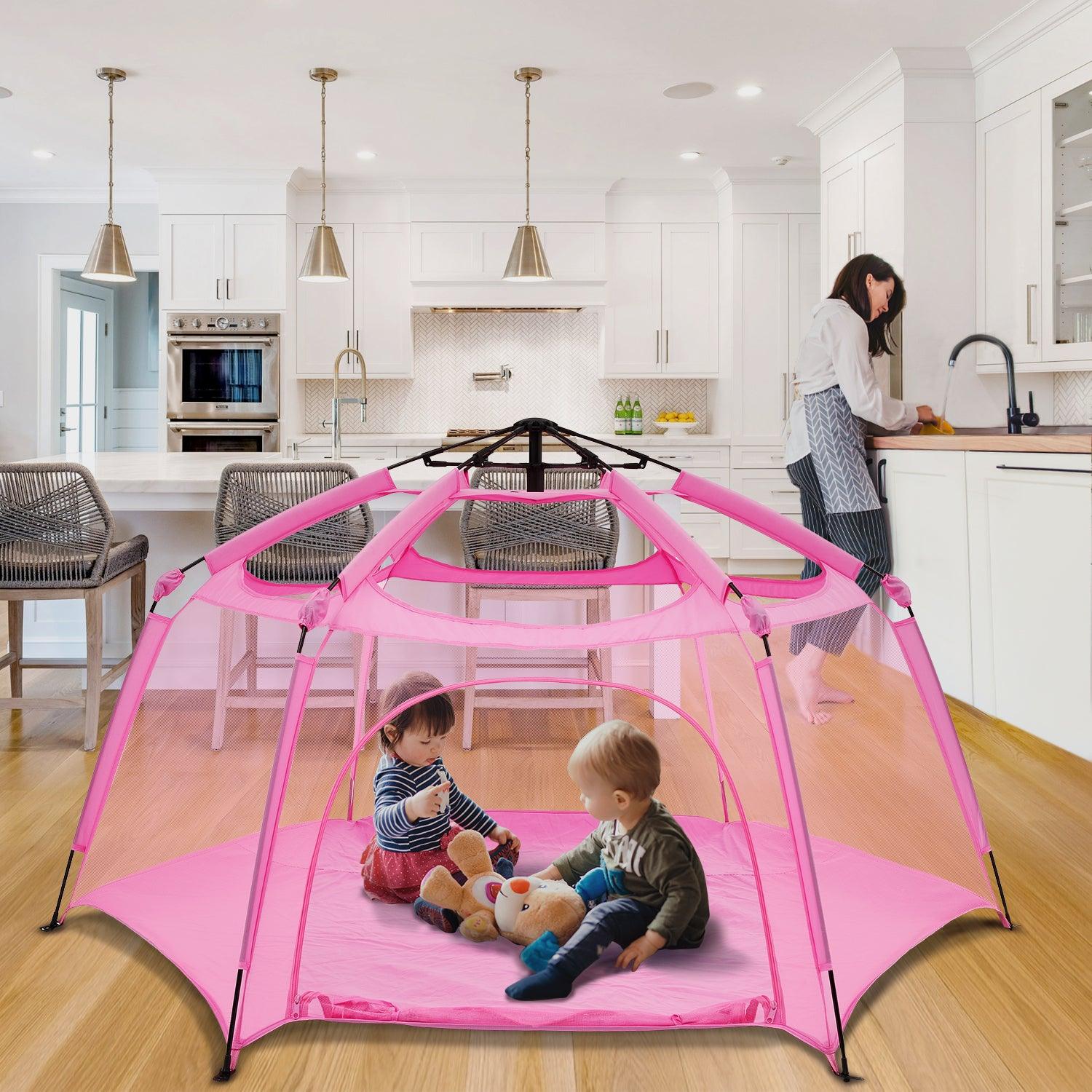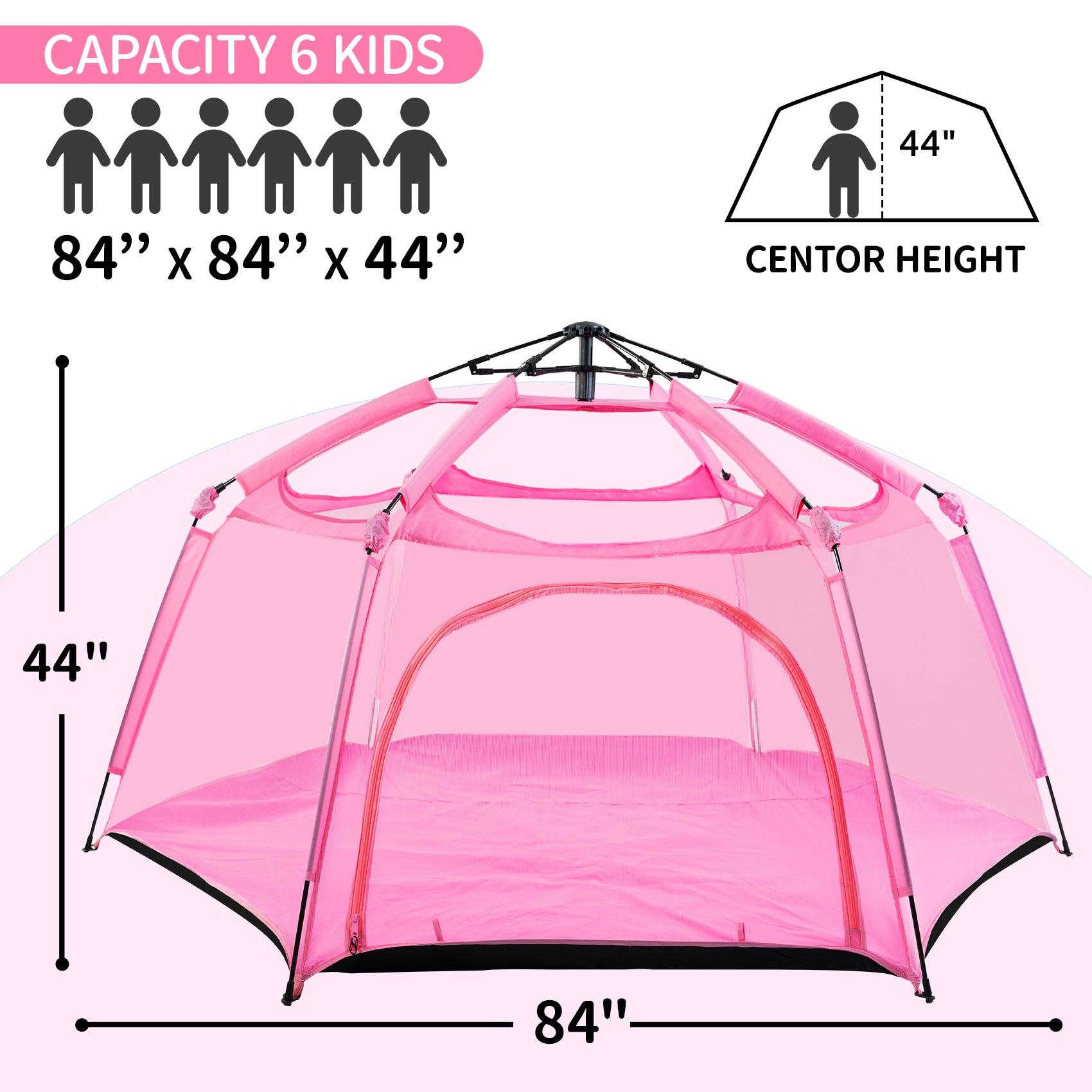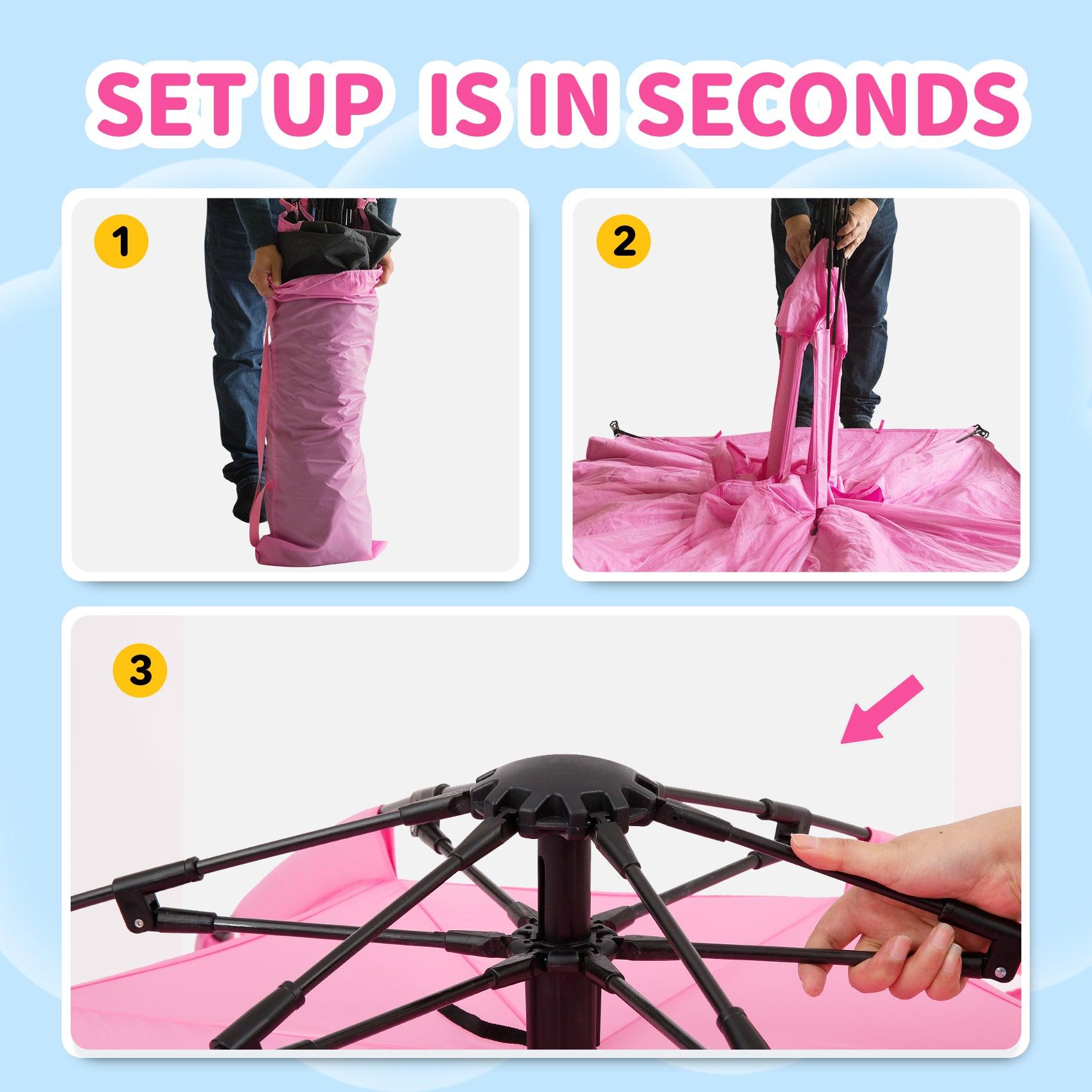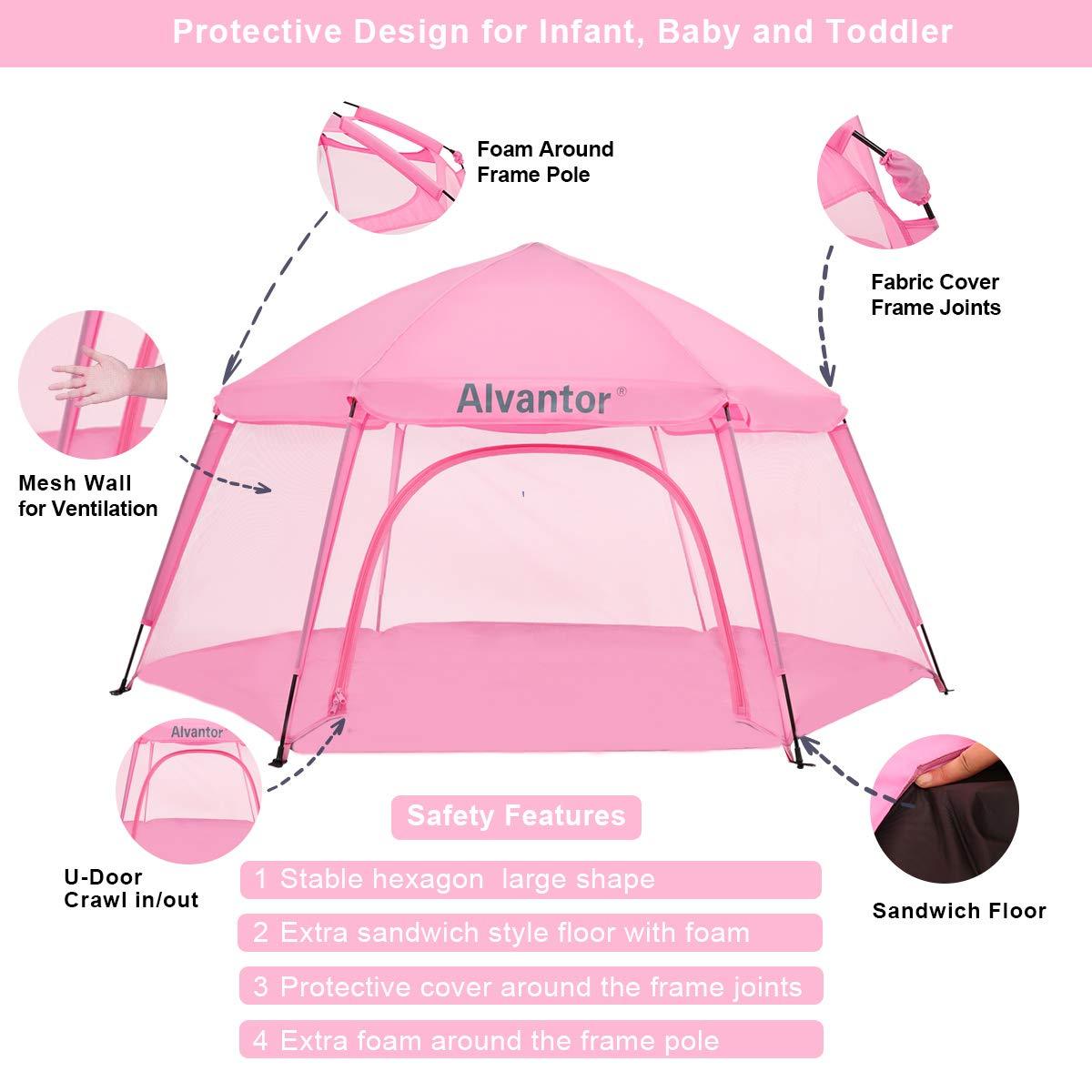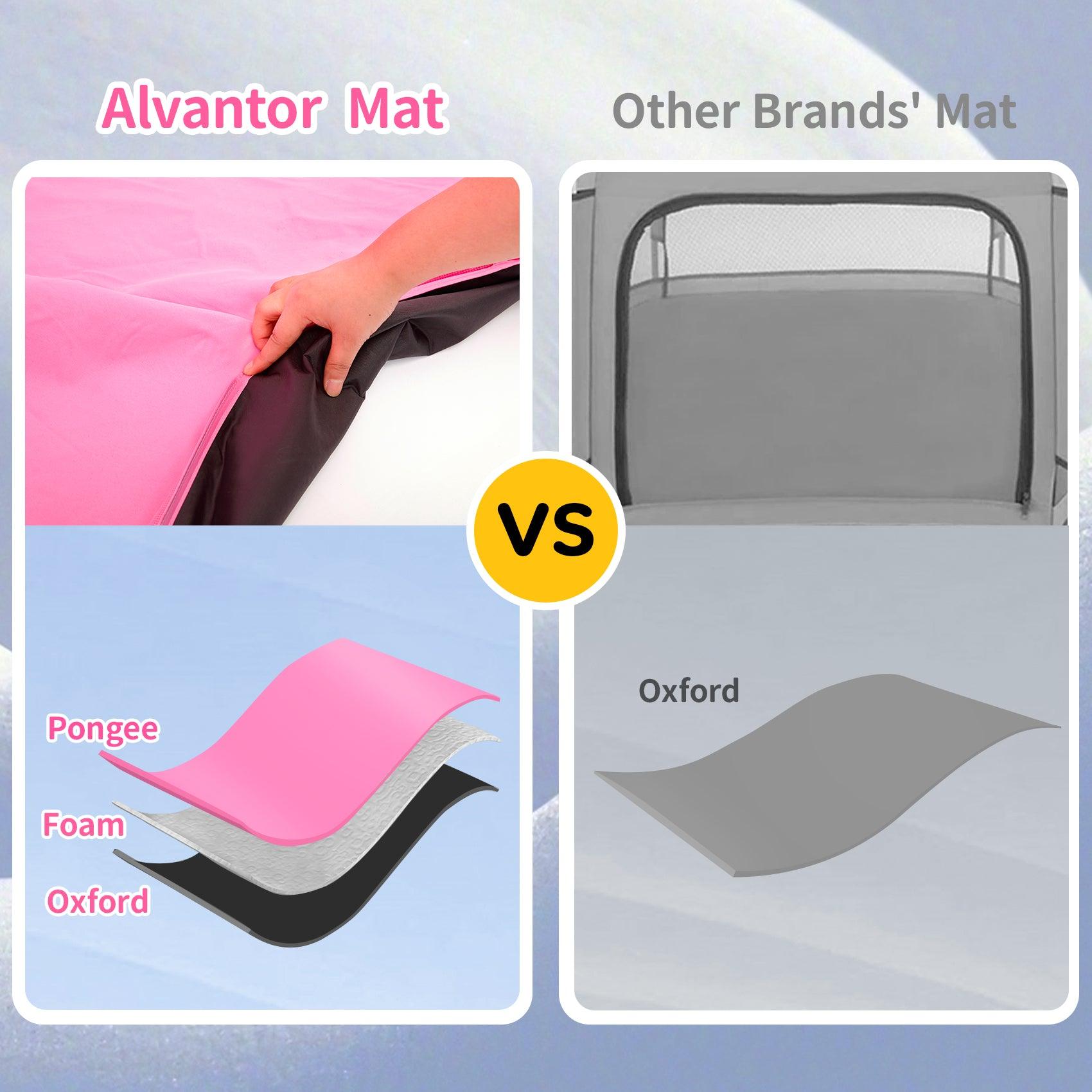 Pink Spacious Padded Playpen
Sale price
$89.99
Regular price
$139.99
(/)
UPS Free Shipping & 5-10 Days Delivery
♫Patented HUB Construction Playpen: Pop up & easy fold down. Safe, protective, spacious, and durable for infants, baby to toddlers, and "big kids". Lightweight, only 7.2 lbs. Stable, portable for the indoor and outdoor play yard. Spacious space, 7'x7'x44" H, larger than others. Caring design protects your little one.
♫Protective & Caring Design: Extra sandwich-style floor with foam inside is soft and comfortable, prevent your baby from ground elements. Soft fabric floors give your child soft feeling and easy to clean. Protective cover around the frame joints prevents hurting your little one's fingers. Extra foam around the frame pole gives soft touching. Hexagon's large shape is stable and roomy for your growing toddler, they easily crawl in and out from zipped U-door.
♫Innovative Canopy Shade Cover is half mesh and half fabric for 2 in 1 benefits: Half fabric cover with SPF UV 50+ provides sun protection. Half mesh cover with all mesh walls convinces excellent ventilation plus bugs and mosquitoes free. Moreover, it is easy for adults to supervise from the top. The shade cover is detached, you can carry your little one in and out handy from the hollow roof.
♫Versatile Usage: This playpen measures 7'x7'x44" H, for taller kids especially. Patented HUB fiberglass frame is lightweight, only 7.2 lbs. Pop up in a second. Handy fold down into a compact carry bag. Used as a playpen, play yard, play station, you can conveniently bring it anywhere. It is also a ball pit ideally. Additionally, you can also use it as a pet tool for your puppy's friends.
♫100% SATISFACTION GUARANTEE: As a U.S. based company, Alvantor is a registered trademark. We offer a 1-year limited warranty. If you are not satisfied with the Alvantor tent, please contact us. We will provide you speedy service from our office located in Los Angeles, CA. Your complete satisfaction is our highest priority! This product is design and utility patented. Copying or following our products is prohibited and we will enforce our rights to the fullest extent of the law.
Choose options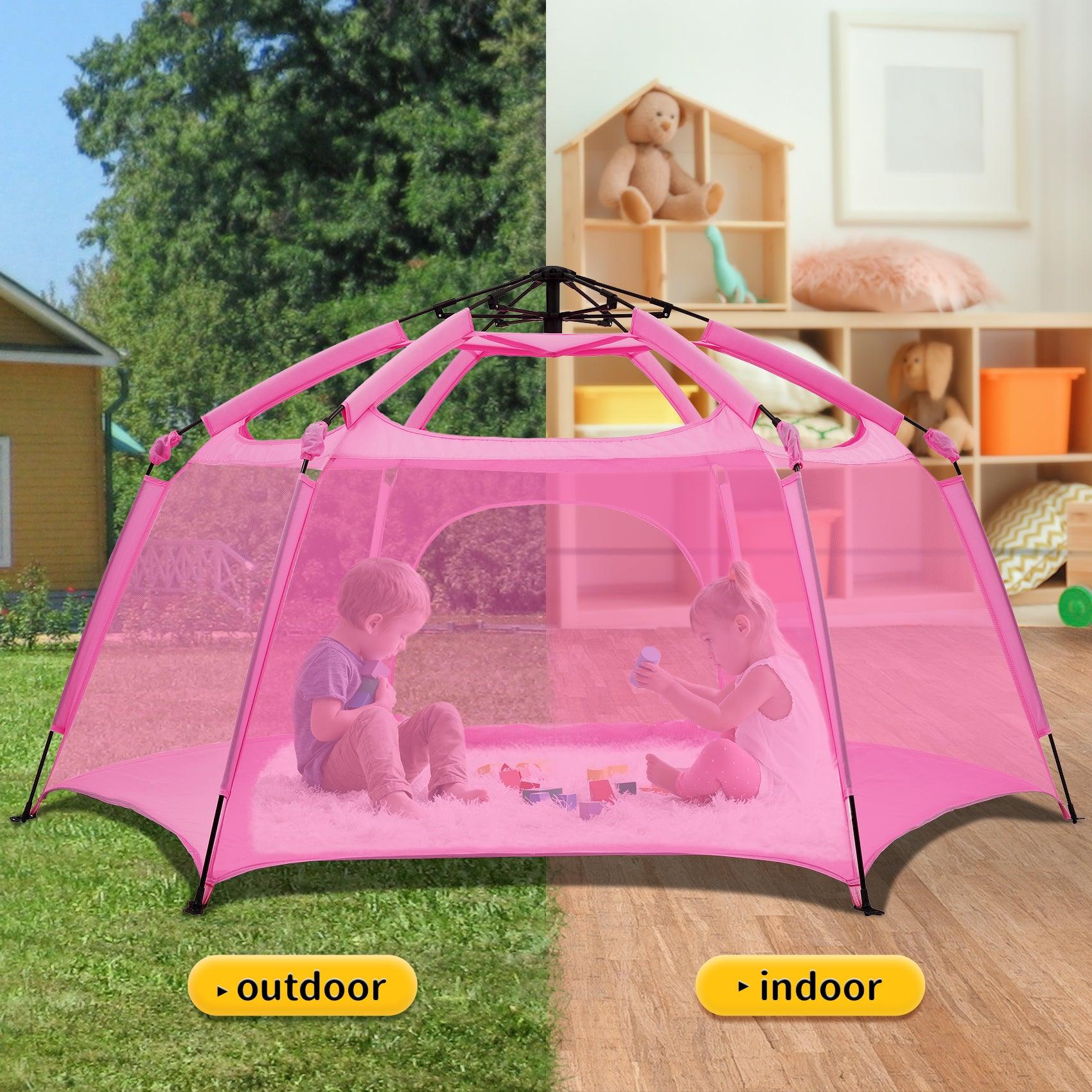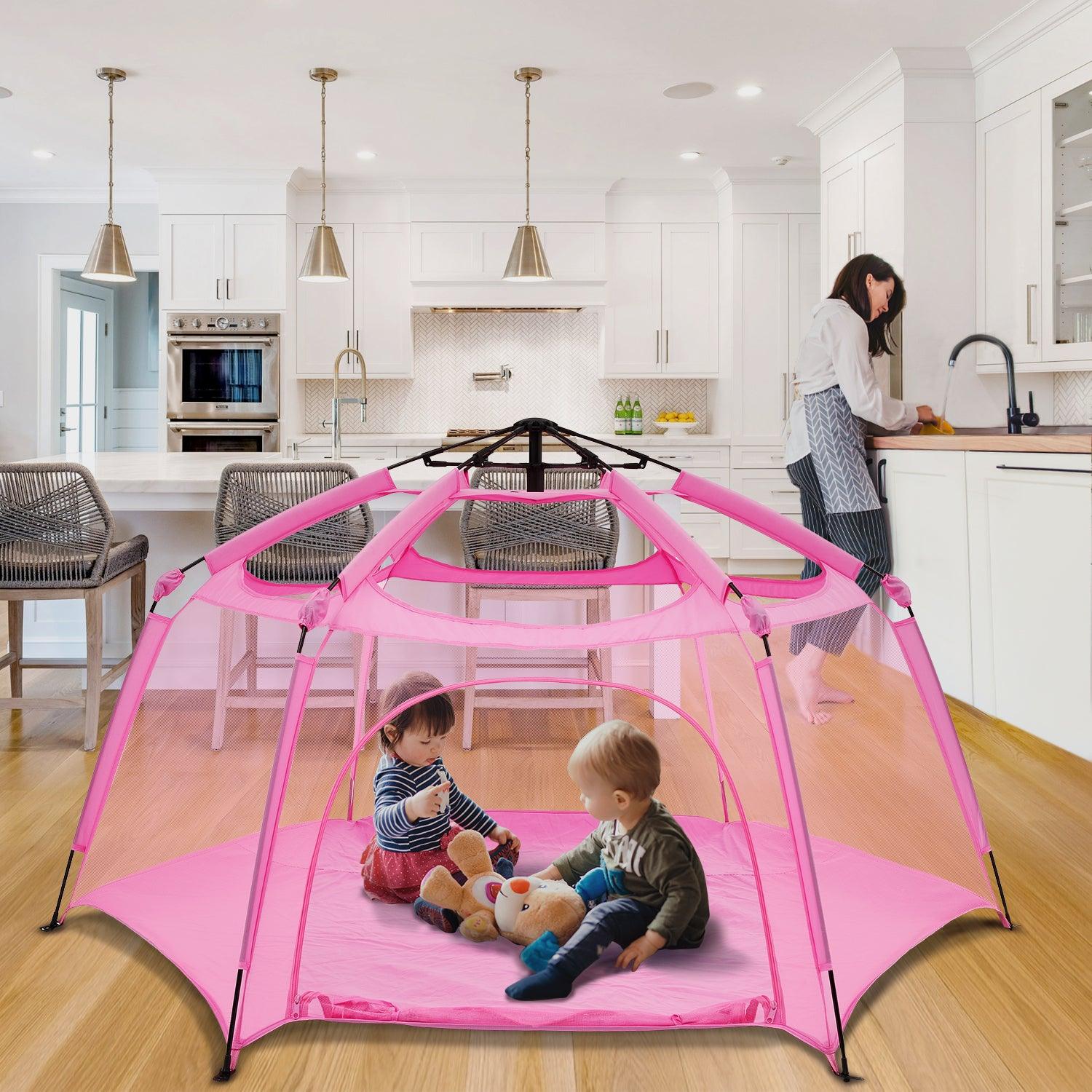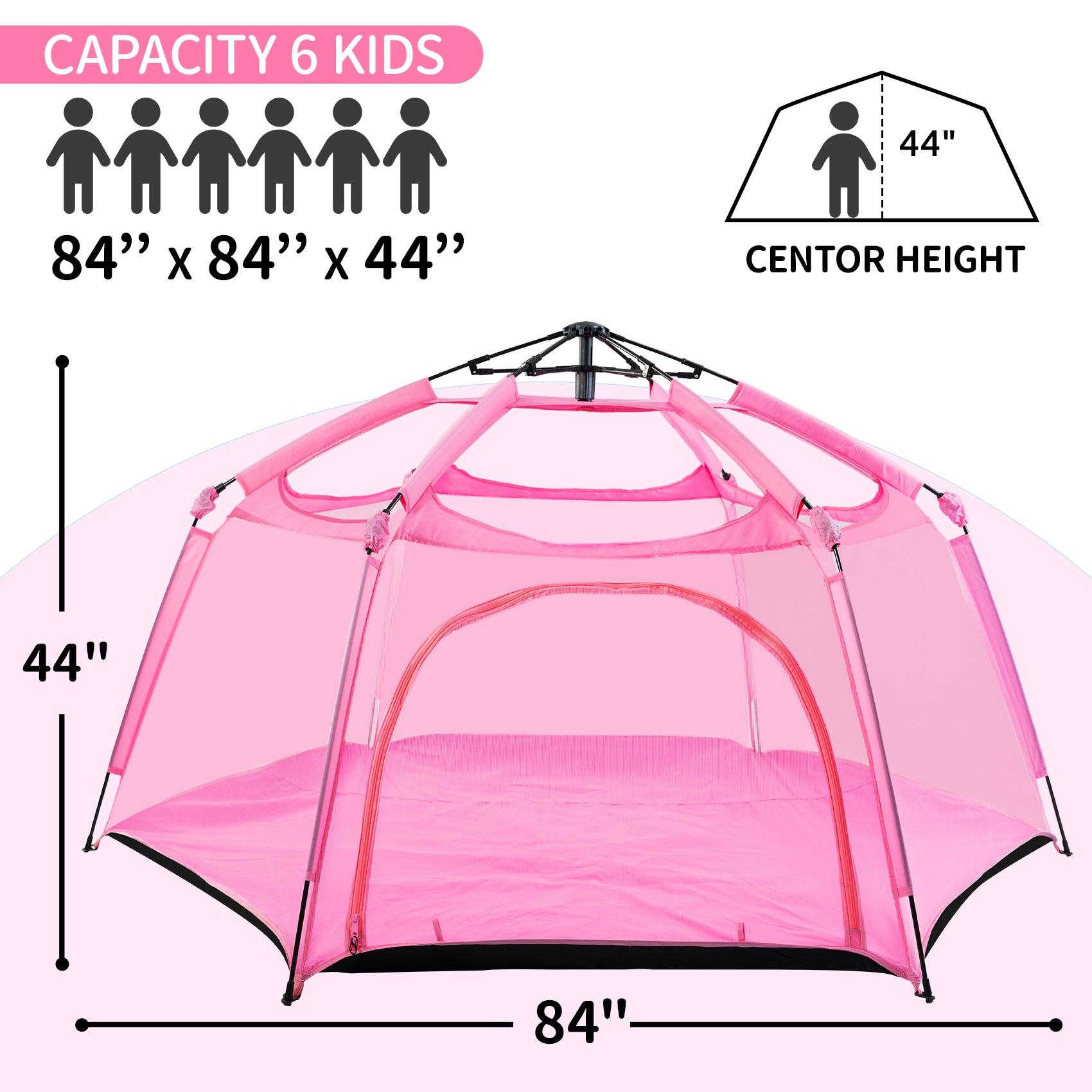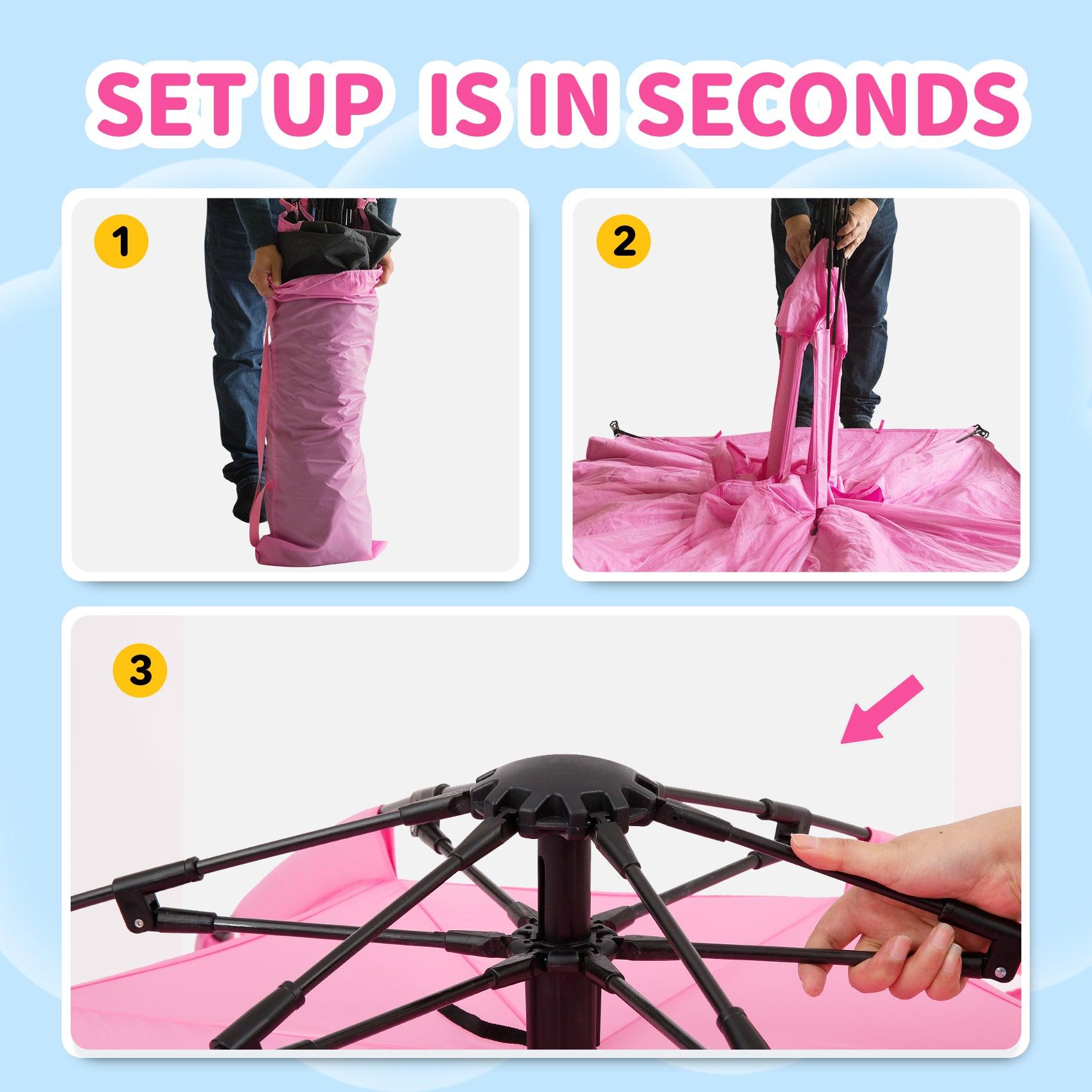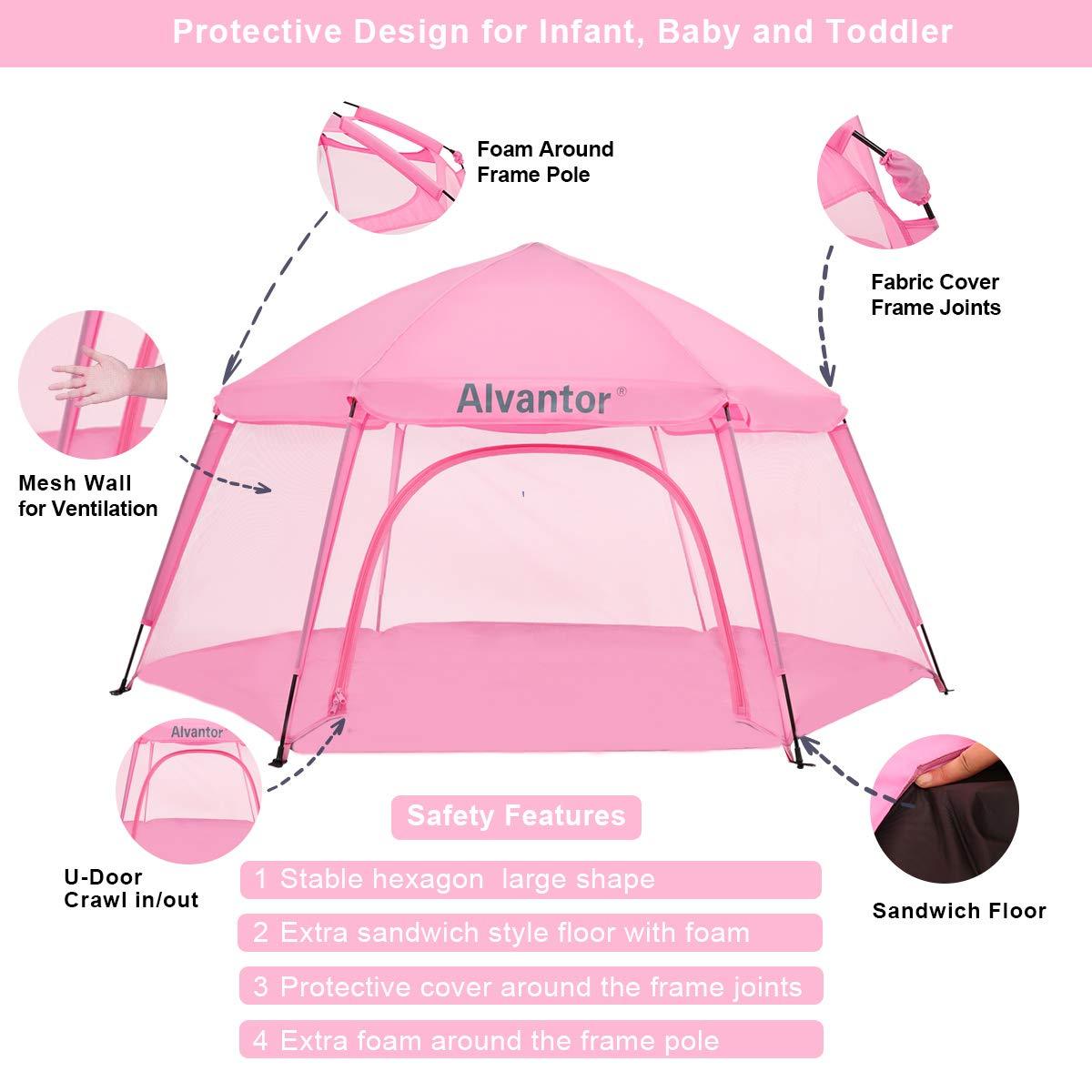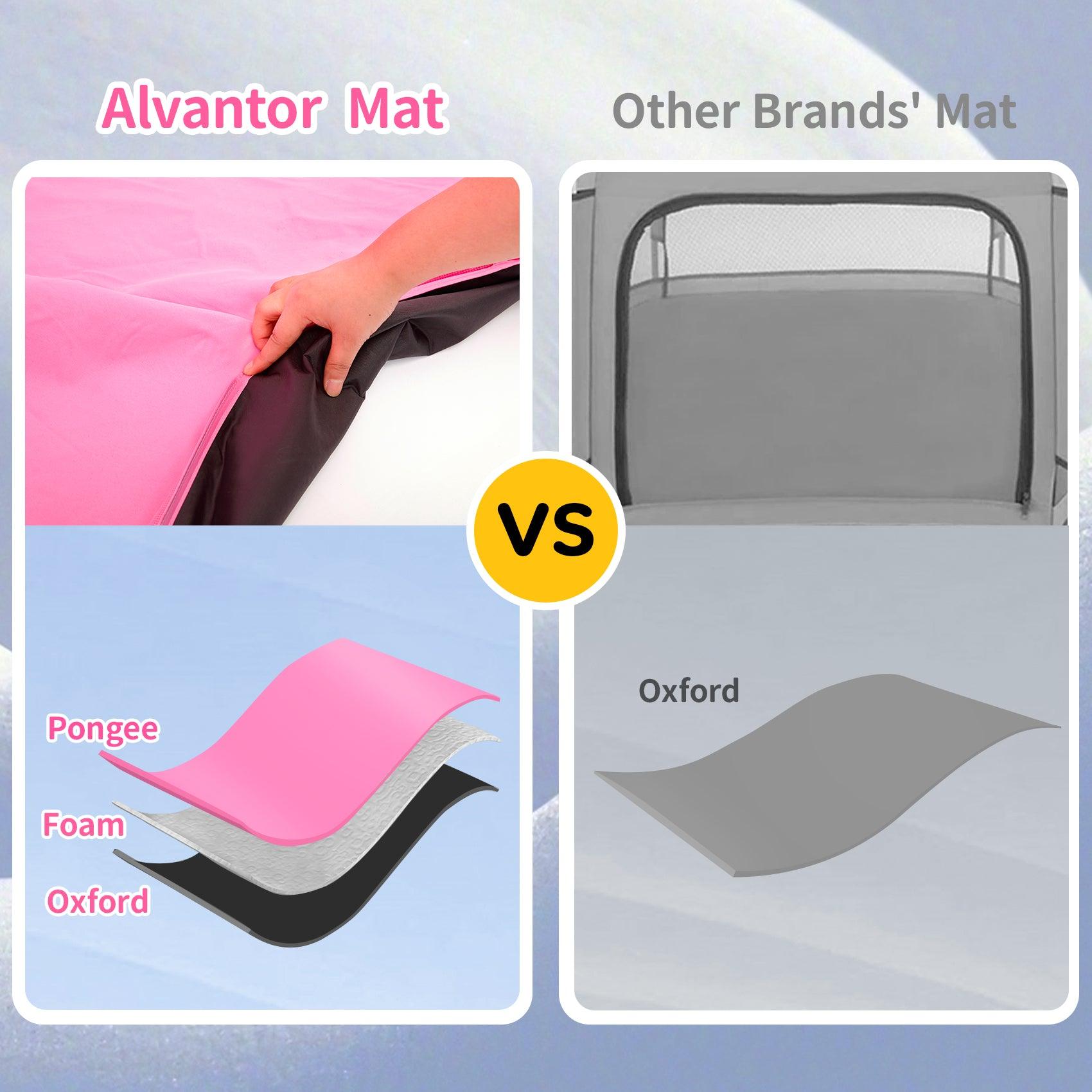 It's for my great granddaughter that will be born in May (A Baby shower )
Love it!
This is so easy to put together and move around. Its nice to have my twins outside with plenty of room for them to crawl around and play with toys. The bottom is very soft too. Definitely worth the money in my opinion.
Highly recommend
Its definitely big enough for a parent and child to hangout in together. I got it for my 2 month old so we can go outside and not have to worry about the sun or bugs. Its super easy to open. It took me literally 5 seconds to pop it open. Definitely worth the price.
Awesome idea,easy to use. Light weight but sturdy.
So I purchased this several weeks ago,it arrived broken. I was upset but figured I was stuck with it. Then unprompted the maker/seller of the product reached out to me. Long story short, they sent me a new tent! Unprompted, just sent a new one. I am impressed!! Wow! Excellent customer service! And my granddaughter loves the tent!!
Love it!
Love this thing. Its so easy to put up and take down, you literally just open and click it. Baby loves it too!